This article has been reproduced in a new format and may be missing content or contain faulty links. Contact zsrweb@wfu.edu to report an issue.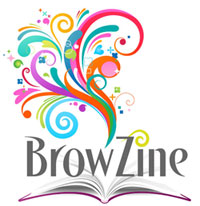 Do you occasionally find yourself missing the ability to browse a recent issue of a journal? Do you ever feel you might be missing journals related to your discipline? ZSR proudly announces a subscription to BrowZine, a new app for iPads and Android tablets. BrowZine provides access to numerous academic journals across the disciplines. Users can create a virtual bookshelf of their favorite journals. From those bookshelves, users can read, email and download articles of interest. Install BrowZine from the Apple App Store or Google Play Store. Then, open the app and log in with your WFU credentials to start browsing.
Throughout the fall semester, ZSR will offer workshops to help faculty install and use BrowZine on iPad and Android tablets.
If you need more information or have questions about using BrowZine, contact Hu Womack.