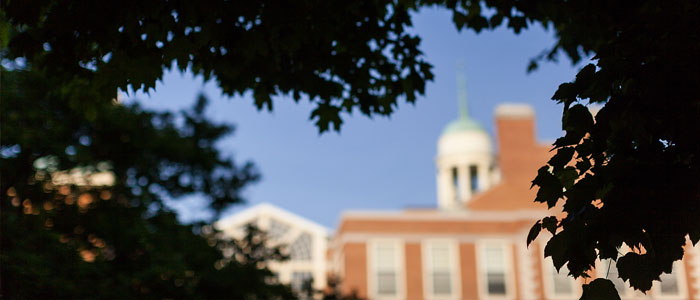 Library Lecture Series
Upcoming Events for Spring 2014
Monday, March 17, 2014, 3:30PM – 4:30PM
ZSR Library Auditorium
Joseph Bathanti, North Carolina Poet Laureate, will read selections from his work. Following Mr. Bathanti's reading, copies of his work will be available for purchase and signing.
Thursday, March 20, 2014, 3:00PM – 5:00PM
Pugh Auditorium
Lynn Sutton, Dean of ZSR Library, will preside over a panel discussion on the future of higher education. Panelists include:
Rogan Kersh, Provost of WFU
Andy Chan, VP of Career Development, Office of Professional and Career Development
Michael Riley, editor of The Chronicle of Higher Education
Friday, March 28, 2014, 7:00PM – 9:00PM
ZSR Library Atrium
Songs written and/or performed by women will be featured in a concert by several campus a cappella groups in recognition of Women's History Month. This event is co-sponsored by the Women's Center, the Office of Multicultural Affairs, and the ZSR Library Lecture Series.
Monday, April 14, 2014, 4:00PM – 5:00PM
ZSR Library Auditorium
In Fall 2013, Richard Heard, Associate Professor of Music, received a Reynolds Leave to research the vocal works of Florence Beatrice Price, African-American composer. Additionally, he has been editing Ms. Price's unpublished works and will submit them for publication in Spring 2014. Professor Heard's lecture will focus on his research of the songs that will be included in the collection, and he will also present a live performance of Price's works featured on the CD that he recorded in 2012.
Date, time, and topic TBD (will more than likely be held during the week of April 21-25.) This lecture is co-sponsored by the Office of Sustainability. The date, time, and topic have yet to be determined.
Past Events for Spring 2014
Thursday, January 23, 2014, 3:00PM – 4:00PM
ZSR Library Auditorium
Nancy Aguillon, alumna and 2013 recipient of the WFU/WSSU Martin Luther King, Jr. Building the Dream Award, will discuss the different civil rights movements of our time, drawing similarities and differences between them. She will primarily explore the African American Civil Rights Movement of the 1960s, and the current Immigration Reform Movement.
Wednesday, February 5, 2014, 5:00PM – 6:00PM
ZSR Library Auditorium
Two students will share their unique experiences representing our university throughout the world. Student Government President Jacqueline Sutherland will highlight her semester abroad in Istanbul, Turkey accompanied by Sophomore Blythe Riggan, discussing her experience working for The Nyanya Project within Rwanda.
Tuesday, February 11, 2014, 4:00PM – 5:00PM
ZSR Library Auditorium
Skiing is all about freedom. Yet, paradoxically, the experience of skiing for most Americans is inextricably linked to architecture, for our journey down the mountain begins at the ski resort. The evolution from wilderness outpost to the massive, theme-oriented, multipurpose enclave today will be explored by Dr. Margaret Supplee Smith, Harold W. Tribble Professor Emerita of Art.
Following Dr. Smith's lecture, copies of her book American Ski Resort: Architecture, Style, Experience will be available for purchase and signing.
Tuesday, March 4, 2014, 5:00PM – 6:00PM
ZSR Library Auditorium
Paul Bright, Director of the Hanes Gallery, will present a brief look at the history of artists' illustrated letters and a longer discussion of the "posted" works of James Rosen. This lecture is concurrent with the exhibition at the Hanes Gallery, "Ros-en-velopes."
About the Series

The Library Lecture Series features discussions that support the current curriculum, addresses current issues and events, acknowledges and accentuates the current collection, and brings together the many diverse points of view found in our community.
If you have any questions, please contact us at 336-758-5475.