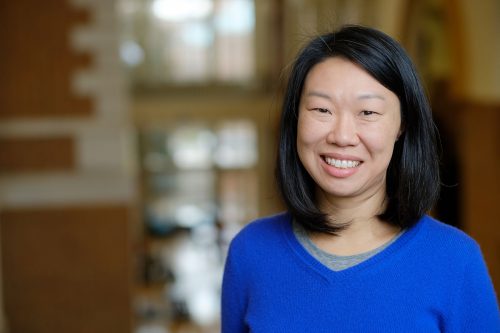 Name

Alice Eng

Position

Electronic Resources Librarian

Email

Phone

Team

Liaison

Journalism
Alice Eng is the Electronic Resources Librarian at the Z. Smith Reynolds Library at Wake Forest University. Ms. Eng began her library career as a reference librarian at various public and academic libraries. She received her BA in Communication Studies from the University of North Carolina and her MS in Library and Information Studies from Florida State University.
Publications
Eng, Alice. (2017). Neurodiversity in the Library: One Librarian's Experience. In The Library With The Lead Pipe. #
Robbeloth, Hilary, Weiss, Stephanie, & Eng, Alice. (2013). Disconnect Between Literature and Libraries: The Availability of Mentoring Programs for Academic Librarians. Endnotes: The Journal of the New Members Round Table of the American Library Association, 4(1). #
Baldwin, Dee, Kucsak, Michael Kucsak, & Eng, Alice. (2012). Don't Touch that String! There Went the Databases. Information Outlook, The Magazine of the Special Libraries Association. #
Book Reviews
Eng, Alice. (2018). Fundamentals Of Electronic Resources Management. Technical Services Quarterly, 35(4), 409-410. #
Presentations
Eng, Alice, Robbeloth, Hilary, Remy, Charlie, Sabbath, Robin, & Rusch, Vanessa. (2019, March). Reflections on Representation: What's Wrong With Saying I Treat Everyone the Same?. ER&L Conference, Austin, TX.
Eng, Alice, & Lightfoot, Elizabeth. (2019, March). Being an Effective Liaison as a Technical Services Librarian. ER&L Conference, Austin, TX.
Eng, Alice, & Robbeloth, Hilary. (2018, March). Diversity: More Than a Policy. ER&L Conference, Austin, TX.
Eng, Alice. (2017, May). E-Resources and ERM. NC LIVE Annual Meeting 2017, Raleigh, NC.
Eng, Alice, Brown, Elizabeth, Humphrey, Tom, & Siler, Elizabeth. (2016, November). Beyond Usage: Measuring the Value of Library Resources. Charleston Conference, Charleston, SC.
Note: Above is a selection of Alice's professional activity.
Recent Posts
Inside ZSR
Here @ ZSR