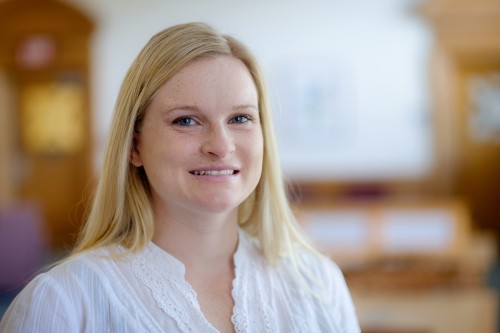 Name

Amanda Foster

Position

Teaching Librarian

Email

Phone

Team

Schedule
Amanda Foster is an Instruction Librarian at the Z. Smith Reynolds Library, Wake Forest University. She serves as an instructor for the library's introductory information literacy course, LIB 100: Accessing Information in the 21st Century. Amanda graduated from Kansas State University in 2009 with a BA in English. She received a master's degree in library science from UNC-Chapel Hill in 2012.
Presentations
Foster, Amanda, Fyn, Amy, Heady, Christina, & Hosier, Allison. (2017, February). Charting a New Course for Credit-Bearing Information Literacy Courses in Higher Education. ACRL e-Learning Webcast, Online. #
Foster, Amanda. (2016, May). Creating Learner Personas for the Library Classroom. The Innovative Library Classroom Conference, Radford, VA.
Foster, Amanda. (2016, May). Incorporating Editing Wikipedia in Humanities Courses. THATCamp, Winston-Salem, NC.
Denlinger, Kyle, & Foster, Amanda. (2016, May). You Can Go Your Own Way: Rethinking Credit-Bearing Courses in Light of the Framework. LOEX, Pittsburgh, PA.
Foster, Amanda. (2016, March). Researching Reynolda: Teaming Up with a Campus Institution to Teach Students Research. LAUNC-CH Conference, Chapel Hill, NC.
Foster, Amanda. (2014, December). Google Glass in the Library Classroom. NC-LITe, Z. Smith Reynolds Library.
Foster, Amanda. (2014, December). Ok, Class: Library Instruction with Google Glass. North Carolina Library Association - College and University Section Conference, Charlotte, NC.
Foster, Amanda. (2013, November). The Flipped Classroom: A Real Life Adventure in Engaging Students. South Carolina Library Association/Southeastern Library Association Annual Conference, Greenville, SC.
Book a Research Session
---