Wanda Brown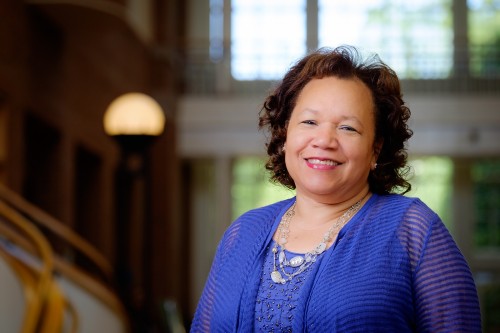 Name

Wanda Brown

Position

Associate Dean

Email

Phone

Team

Liaison

American Ethnic Studies
Wanda K. Brown is Associate Dean of the Z. Smith Reynolds Library at Wake Forest University. She joined the Library in 1977 as a library technician and rose through the ranks as Cataloger, Assistant Head of Cataloging, Head of Cataloging, Team Leader for Technical Services and Access Services to her current position. She is a graduate of Winston Salem State University and holds an MLIS from the University of North Carolina at Greensboro. Brown is immediate Past-President of the North Carolina Library Association, Past President of the Black Caucus of the American Library Association (BCALA), recipient of the 2013 University of North Carolina - Greensboro (UNCG) School of Education, Outstanding Alumni Achievement Award, the 2013 BCALA Leadership Award, the 2012 BCALA Distinguished Service Award, the 2009 UNC-G Kovacs Award for Outstanding Alumni Achievement, and the 1995 REMCO Road Builders Award for Service in Academic Librarianship. In addition, Wanda is currently the Southeastern Library Association (SELA) Councilor for NCLA.
Recent Posts
Professional Development Blog
If you have any questions, please contact us at 336-758-5475.