Join us for a special Library Lecture event as Dr. Susan Harlan of the WFU English department reads from her book Luggage, newly published in Bloomsbury's Object Lessons series, and discusses the challenges and rewards of writing beyond the academy.
You can't think about travel without thinking about luggage. And baggage has baggage. In her new book Harlan takes readers on a journey with the suitcases that support, accessorize, and accompany our lives. Along the way, she shows how the materials of travel – the carry-ons, totes, trunks, and train cases of the past and present – have stories to tell about displacement, home, gender, class, consumption, and labor. Luggage considers bags as carefully curated microcosms of our domestic and professional selves, charting the evolution of travel across literature, film, and art. A simple suitcase, it turns out, contains more than you might think.
This event will also feature a pop-up exhibit of luggage from the WFU Archives and ZSR manuscript collections. And participants are encouraged to bring along their favorite bags-with-stories!
Arnold Palmer: A Golfer's Life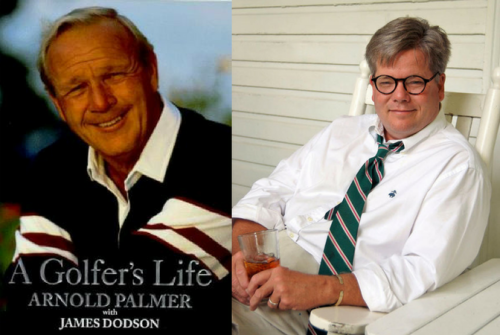 Wednesday, April 4, 2018, 4:00 PM
ZSR Library Auditorium (Room 404, Reynolds Wing)
James Dodson, two-time winner of the United States Golf Association's Herbert Warren Wind Award for best golf book of the year, will discuss his book, A Golfer's Life (with Arnold Palmer). Books will be available for purchase and signing.
Dodson's lecture will take place on the eve of Arnold Palmer Day 2017, which is an annual event hosted by the Wake Forest Traditions Council. Dodson is founding editor of O. Henry, Salt and Seasons Style & Design Magazines. He is editor of PineStraw Magazine and Editorial Director of Business North Carolina Magazine. Dodson is also founding editor of The North Carolinian, a new statewide Arts and Culture Magazine in partnership with UNC-TV, which has a planned debut date of March 2018. Dodson grew up in Greensboro, NC where his family dates back generations and where he currently resides. He is the author of 14 books.