Tuesday, February 19, 2019, 4-5PM
ZSR Library Auditorium
A current graduate student at Wake Forest University's School of Divinity, Jenny/Jeni Mai (they, them, theirs) was awarded the "MLK Building the Dream Award" in Spring 2018 for their justice work in domestic violence and sexual assault, their homeless advocacy within the Winston-Salem community, and their racial justice work at Sunnyside Freedom Schools here in Winston-Salem. In this lecture Jeni will discuss their formative journey as a black, multiracial, queer, trans non-binary person at Wake Forest University, and how that experience has empowered them to dream up radical healing spaces for the black, brown, queer, disabled, poor, colonized, femme, indigenous, immigrant, and enslaved bodies that exist at their institution and within their communities
› Watch the live stream on our YouTube channel
Comics, Heroes, and Dreams: How a Deac fumbled through creating a graphic novel trilogy and lived to tell about it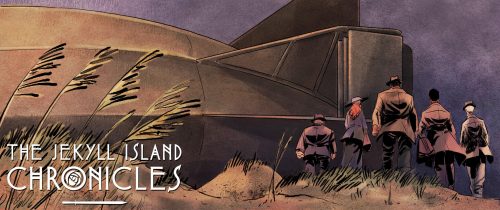 Wednesday, March 20, 2019, 4-5PM
ZSR Library Auditorium
WFU alumnus Steve Nedvidek is one of the creators of The Jekyll Island Chronicles graphic novels. In this lecture he'll describe how he and his collaborators developed this award-winning series as hobbyists with no experience, what makes this work so different in the marketplace, and the success they have had.
› Watch the live stream on our YouTube channel
Second Annual Noesis Lecture: Steven Pinker "Enlightenment Now"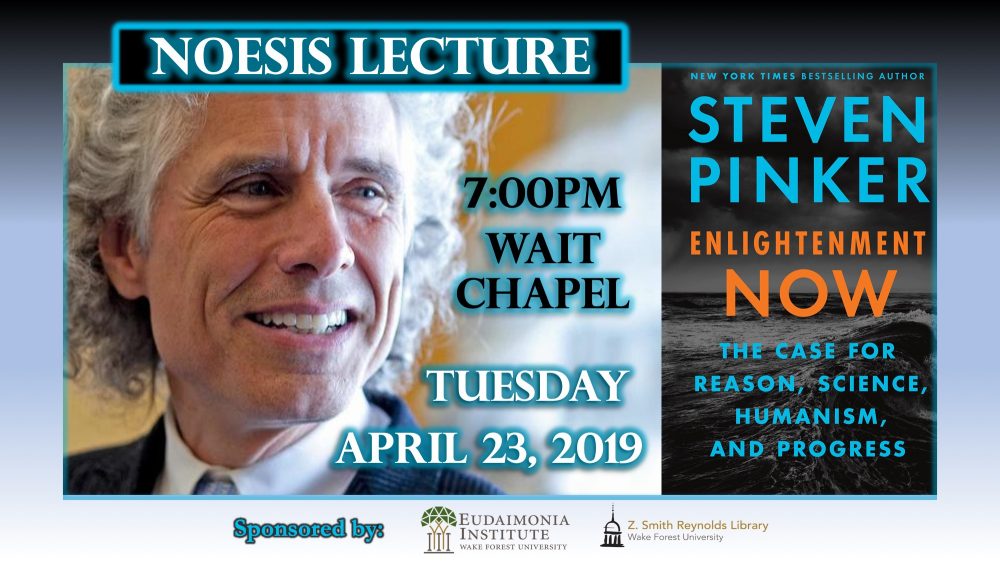 Tuesday, April 23, 2019, 7-8:30PM
Wait Chapel
In 2018's Enlightenment Now, Pinker argues that, despite the headlines, the world is getting better, not worse. He makes the case for reason, science, and humanism. These Enlightenment ideals, in the face of tribalism, authoritarianism, and other modern dangers to democracy, are worth celebrating and protecting.