On July 5th, I drove to the University of Georgia (UGA) to present at the 2nd Science Boot Camp for Librarians Southeast. It was great to be immersed for 3 days in presentations on coral reefs, climate change, public health, and science education by renowned researchers and faculty from the Centers for Disease Control and Prevention (CDC), the University of Georgia, Emory University as well as librarians who work at the CDC, Coca-Cola, and the Medical College of Georgia.
Dr. James Porter, who coined the term "coral bleaching" through his research on ocean temperature with graduate students (see second photo below), poignantly focused on the global effect of climate change into context of its impact on coral reefs. His history of science presentation highlighted Thomas Jefferson's second expedition, the Marine Science Expedition, which returned after Lewis and Clarke's Terrestrial Expedition.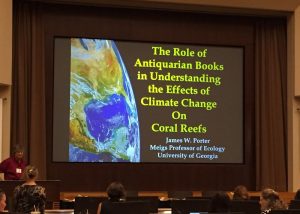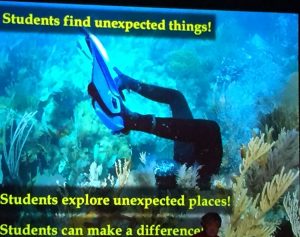 On July 7th, the UGA Special Collections Library hosted a gala, which exhibited Dr. Porter's "Antiquarian Books on Coral and Coral Reefs".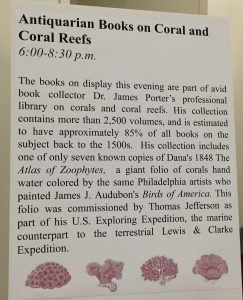 Another talk on climate change by Dr. J. Marshall Shepherd, former NASA Scientist and Past President of American Meteorological Society (AMS), was compelling in his analogy that "weather is like one's mood" but "climate is like one's personality" in order to demystify myths about climate change.
Public Health was another theme of this conference, and it was great to hear how Dr. Katherine Hendricks, Medical Officer in the Bacterial Special Pathogens Branch, collaborated with a CDC librarian to publish a systematic review of sytstemic anthrax. Dr. Hendricks spent 4 months cleaning the data that she collected, which was reassuring as I returned from short-term research leave after spending considerable time cleaning the data that I had collected for analysis.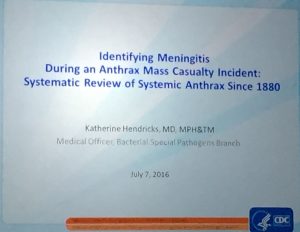 Dr. Patricia Marsteller provided an engaging talk about her "Case-Based Learning (CBL) teaching methodology with science students and her grant-funded project on the Science Case Network.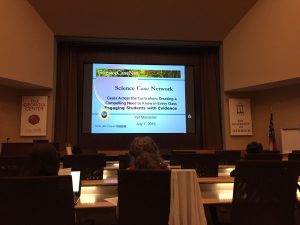 There were also numerous librarian lightning talks, and I presented on the instructional technologies I used to flip my LIB220 course. This conference, organized by UGA science librarians, was especially meaningful, since I served as one the founding conference organizers two years ago, and worthwhile.