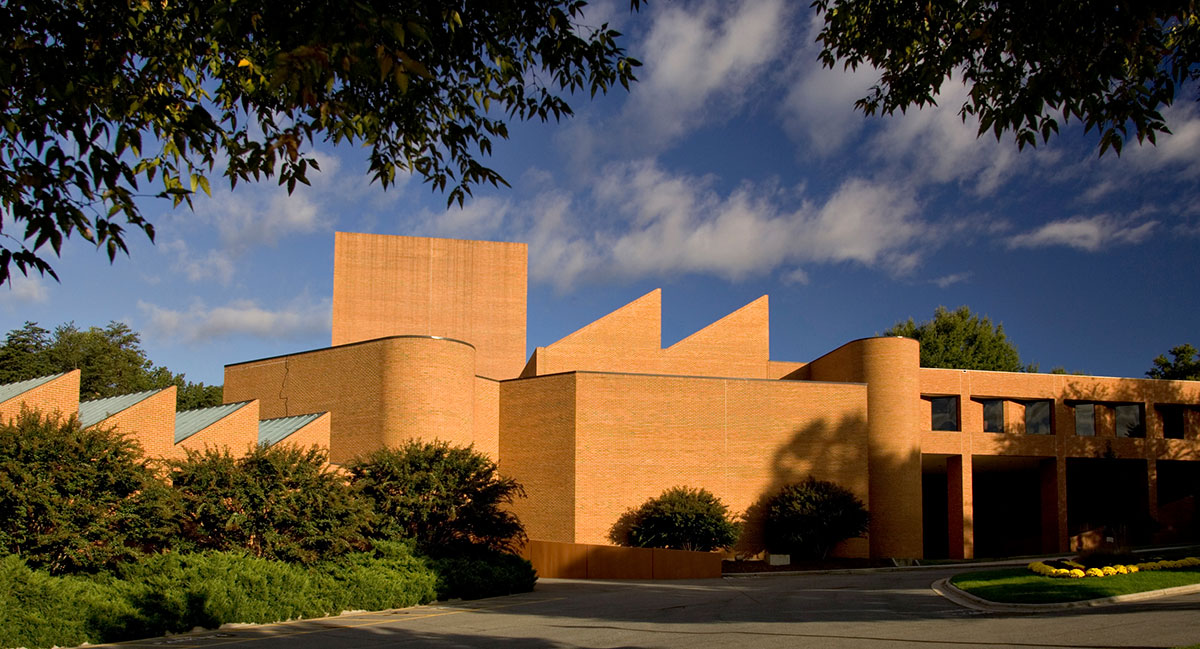 Scales Fine Arts Center
Named in 1979 in honor of James Ralph Scales, the 11th President of Wake Forest, this facility is comprised of two sections that are nowadays referred to as Lower and Upper Scales but was once described as "one great hallelujah." Lower Scales houses the theatre, dance, and art departments while Upper Scales is home to the music department.
Dedicated as "The Fine Arts Center" in 1976, the theatre, dance, and art wing (Lower Scales) provided much needed space for Wake's artistic student body. This space houses the University Theatre and the Ring Theatre, the Eleanor Layfield Davis Painting Studio named in honor of the Winston-Salem painter, the Mary Duke Biddle Greenroom named in honor of the founder of the  Mary Duke Biddle Foundation, and the arts slide library which is named for Andrew Lewis Aycock, professor emeritus of English and the person primarily responsible for the existence and excellence of the collection. You will also find the Hanes Art Gallery which is named after Charlotte and Philip Hanes.
The Music Wing, dedicated in 1982, put the finishing touch on the long term project. Brendle Recital Hall can be found in Upper Scales and is named after James David Brendle by his family members. It is the site of numerous performances (examples: the Lilting Banshees comedy troupe and Halloween themed orchestra concert) and talks/speeches like the President's State of the University Address.