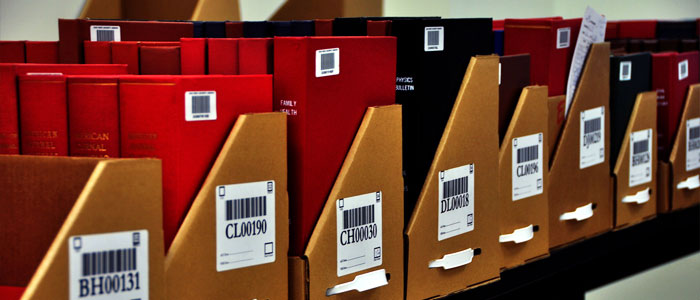 ZSR Delivers
For WFU Faculty and Staff
ZSR provides delivery and pickup services for WFU faculty and staff free of charge. We deliver books, media, and Interlibrary Loan materials to your office. For print materials (including articles and book chapters) owned by ZSR, we scan and deliver electronic copies to you.
Twice Daily, Monday through Friday
We deliver twice daily, before and after noon, Monday through Friday. Articles will be electronically delivered to you within 48 hours. If you need to return ZSR materials to the library, we can pick them up from your office during our normal delivery times. Please provide your name, phone number, office location, and the approximate number of items you would like to return to ZSR.
Note: Deliveries to the University Corporate Center, Reynolda House, Human Resources, and Bridger Field House will be made through regular campus mail delivery.
If you have any questions about ZSR Delivers, please contact us at zsrdelivers@wfu.edu or at 336-758-5006
ZSR Renews

We also offer renewal service in your office. To request this service, faculty that have over 20 books that need renewing may contact the Circulation desk to arrange for a time.

Item Not Available?

If an item is not available in the Z. Smith Reynolds Library, you can request an Interlibrary Loan and we'll get it for you.
If you have any questions, please contact us at 336-758-5475.