Hu Womack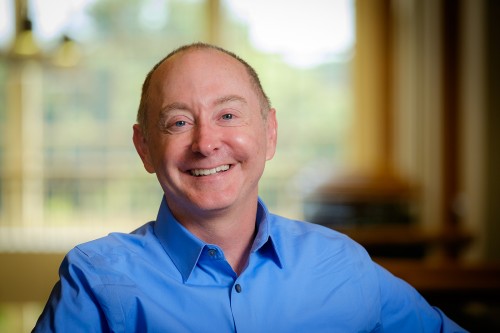 Name

Hu Womack

Position

Instruction & Outreach Librarian

Email

Phone

Team

Liaison

Communication / Sociology
Hu Womack is an Outreach and Instruction Librarian in the Z. Smith Reynolds Library at Wake Forest University. He graduated from Wake Forest University in 1990 with a BA in English and Studio Art. Hu received his MBA from the Babcock School at Wake Forest in 2000 and completed his LIS degree from UNC-Greensboro in 2008. He currently serves as a member of Research, Instruction and Technology Services team, offering both research instruction and technology workshops to faculty and students. He is also the liaison for both Sociology and Communication and serves on the Freshman Orientation and Advising Committee. Additionally, Hu is one of eighteen faculty fellows assigned to the first-year residence halls.
Publications
Womack, Hubert, Smith, Susan, & Lock, Mary Beth. (2015). Large-Scale, Live-Action Gaming Events in Academic Libraries: How and Why. C&RL News, 76(4), 210-214. #
Johnston, Lucas, Collins, Bobbie, Boyle, Anne, & Womack, Hubert. (2012). Looking at Sustainability Through a Different LENS. Sustainability: The Journal of Record, 5(4), 244-247.
Womack, Hubert. (2011). "Game 43: The Bibliography Tournament.". Let the games begin : engaging students with field-tested interactive information literacy instruction. Neal-Schuman Publishers: New York.
Jeong, Sarah, & Womack, Hubert. (2011). Connecting@ZSR: Meeting the Research Needs of International Graduate Students. International Students and Academic Libraries: Initiatives for Succes. Association of College & Research Libraries (ACRL).
Presentations
Smith, Susan, Lock, Mary Beth, Webb, Meghan, & Womack, Hubert. (2015, October). A Library for the Whole Student: Creating a Multi-dimensional Culture of Health and Wellness at your Library. NCLA 61st Biennial Conference, Greensboro, NC.
Womack, Hubert. (2013, December). Lightning Talk: Incorporating Kindles into a Class for Social Science Majors. NC-LITe (Library Instruction and Instructional Technology) Winter Meeting, Wake Forest University.
Womack, Hubert, Smith, Susan, Consiglio, David, Vine, Scott, & Petruzzelli, Barbara. (2012, June). Reference Resurrected: Models for the 21st-Century College Library. American Library Association Annual Conference and Exhibition, Anaheim, CA.
Smith, Susan, & Womack, Hubert. (2010, May). Preserving a County's Past: Cross-Institutional Collaboration to Archive a Community's History. LAUNC-CH Research Forum, Sonja Haynes Stone Center, UNC Chapel Hill.
Committees
American Library Assocition Library Information Technology Association Top Tech Trends Committee, Member. (October 1, 2012 - July 2014).
American Library Assocition Library Information Technology Association Planning Committee, Member. (July 1, 2010 - July 2012).
Recent Posts
Professional Development Blog
Here @ ZSR
If you have any questions, please contact us at 336-758-5475.