Online Exhibits
30 Years of Performing Arts: The Secrest Artists Series at Wake Forest University, 1983–2013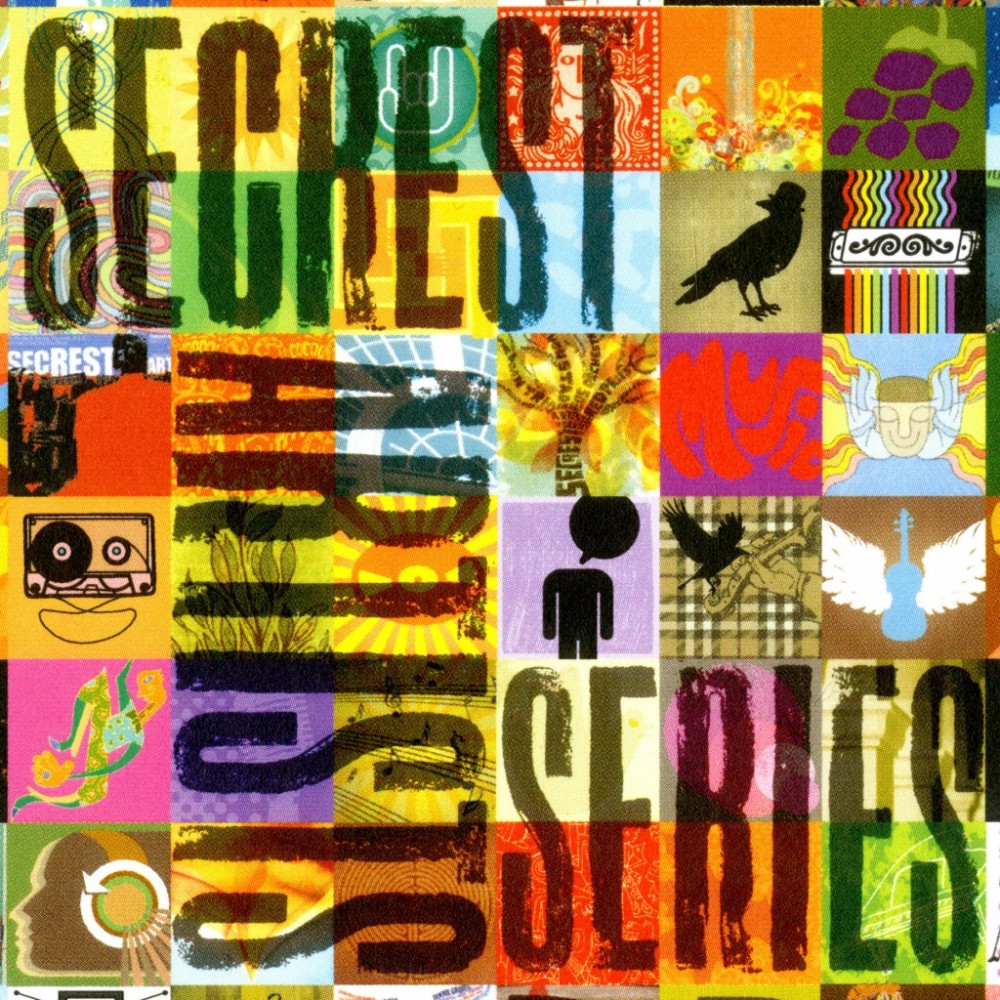 Curated by Corrinne Luthy
30 Years of Performing Arts showcases materials related to Wake Forest University's Secrest Artists Series—which brings established and rising performance artists to the university community—between the years 1983 and 2013. The items presented in this online exhibit highlight some of the most notable artists to perform for the series as well as the beautifully designed graphic components that announced each season and its performers to the Wake Forest community.
Buildings & Roads of Wake Forest University: A Student Perspective on our University's History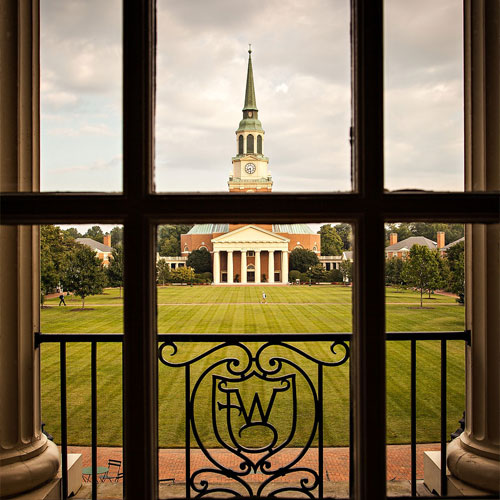 Curated by John Walsh
Did you ever wonder who Jasper Memory was? Or want to know more about Bostwick Residence Hall? We have got the online exhibit for you! Special Collections & Archives is excited to release Buildings & Roads of Wake Forest University: A Student Perspective on our University's History. This project started last summer when John Walsh, Class of 2014, worked part-time in Special Collections. His charge was to research and write-up the history of how or why buildings and roads on campus were named. The result is an engaging narrative of the campus landmarks we see every day. Enthusiastically written and complemented by the photography of Ken Bennett, Special Collections & Archives hopes that students, faculty, staff, alumni, and visitors all utilize this exhibit to learn more about campus and have a little fun.
Coming Home to Mother Dear: Wake Forest Homecoming & Reunions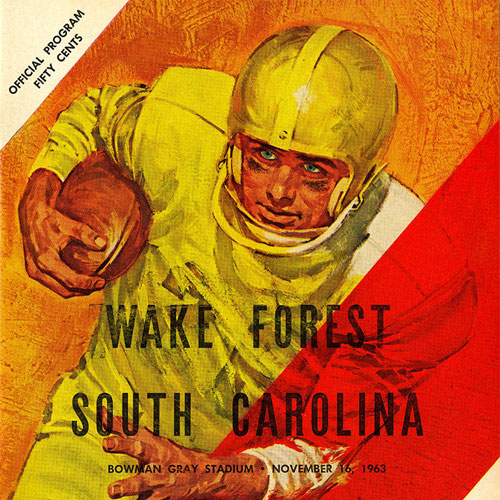 Curated by Chelcie Juliet Rowell
Homecoming at Wake Forest has always been a gala affair. The festivities no longer include a debate between Philomathesian Society and the Euzelian Society, but every year, alumni return to campus to cheer on the football team and to reunite with their cohort and the campus community. This online exhibit includes archival materials related to homecoming at Wake Forest 5, 10, 25 and so on years ago: 2008, 2003, 1998, 1993, 1988, 1983, 1978, 1973, 1968, 1963, 1958, 1953, 1948, 1943, and 1938.
If you have any questions, please contact Special Collections & Archives at 336-758-6175.