This article is more than 5 years old.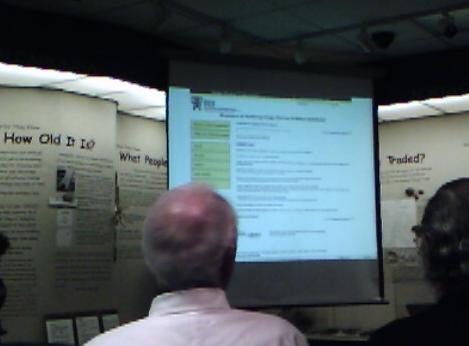 Wake Forest University's Museum of Anthropology launched its Online Artifact Database (www.wfu.edu/moa/database) at a reception on September 9, 2008. Erik Mitchell and I attended this event.
Museum Director, Stephen Whittington informed guests that the digitization of its collections and the production of an online database was a project four years in the making. The Museum was awarded two Museums for America grants from the Institute of Museum and Library Services (IMLS), one at the beginning of the project and one to continue the project. Wake Forest students from various academic disciplines assisted in the development of the database by photographing and assessing the artifacts. This database is accessible to universities, scholars, public schools, and the general public.
Recently, the Museum was awarded a third Museums for America grant to continue its digitization work. This award will allow the Museum to digitize its archival records and include them in the database. The addition of this information will assist users in understanding the cultural and environmental context of the artifacts.