Digital Scholarship in Action
Wake Forest faculty are invited to apply for the 2023 DH@Wake Summer Institute: Digital Projects in the Open. Our 3-day workshop will explore opportunities and resources for publishing digital projects in teaching and research activities. Hosted by ZSR Library's Digital Initiatives & Scholarly Communication team, the Summer Institute will be held in-person at ZSR Library […]
For news, projects, and more, visit the Digital Scholarship blog.
Our Areas of Expertise
We provide consulting and instruction for the following:
Project Management
Tool Assessment & Training
Metadata
Digitization
Grants
Researcher Profiles
Database Design
Archiving Scholarship
Web Hosting
Data Management
Copyright & Fair Use
Open Access
Research Pathway
To best support faculty research, we think of each project as a series of manageable steps in a long-term process. We've created an interactive Research Pathway graphic to illustrate this process. Please explore the research pathway and contact the team to schedule a consultation to talk more about ways we can assist in your research process.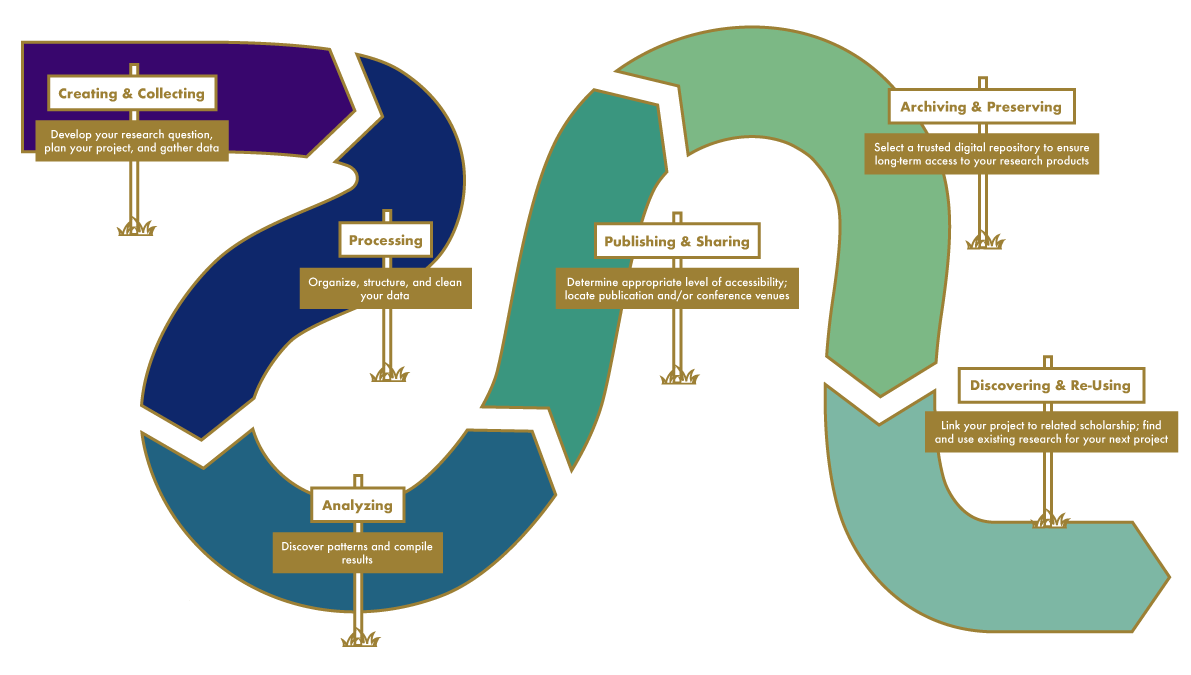 Project Showcase
By Heather Barnes, Digital Curation Librarian, and Carrie Johnston, Digital Humanities Research Designer Digital Humanities Summer Partnerships in ZSR In 2018 Carrie Johnston teamed up with the Humanities Institute to create the Digital Humanities Summer Stipend, which awards $1,000 to faculty who collaborate with ZSR's Digital Initiatives and Scholarly Communication team to develop digitally inflected […]

ZSR's Digital Initiatives and Scholarly Communication team is pleased to announce this year's DH@Wake Summer Institute: Community and Collections, a 3-day webinar series on connecting communities through building digital collections. The webinar will take place July 13-15, 1:00 – 4:30 pm ET, and is free and open to the public. Registration is now open at […]
Request a Consultation
To request a consultation with the Digital Scholarship team, use the form below and a team member will be in touch. All fields are required