This article has been reproduced in a new format and may be missing content or contain faulty links. Contact zsrweb@wfu.edu to report an issue.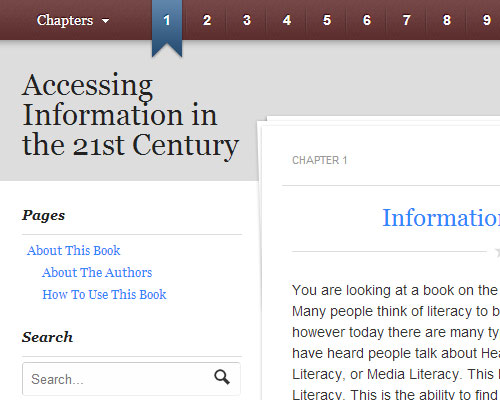 During the summer of 2011, a group of us formed to create an e-textbook for information literacy and received a STEP Grant from a group headed by Rick Matthews in IS. Our group, guided by Lauren Pressley, consisted of Kaeley McMahan, Rebecca Petersen, Audra Eagle Yun, Gretchen Edwards, Kevin Gilbertson, and Craig Fansler. We put out a call for authors to contribute chapters by creating a video. As a result, we received written contributions from Molly Keener, Mary Scanlon, Mary Beth Lock, Ellen Daugman, and Ellen Makaravage.
For most of the STEP grant recipients, the project was a finite period of time covering the summer of 2011. For our group of open-access technology (affectionately called Oats and Tea), this project lasted two years. Last year, we presented our work at TechXploration – which showcased our work to the larger university community. We wrote chapters for this book and conducted editorial review which took longer than we anticipated. Thanks to heroic efforts by Kevin Gilbertson and Lauren Pressley, this e-textbook is now published and ready to be used.