This article is more than 5 years old.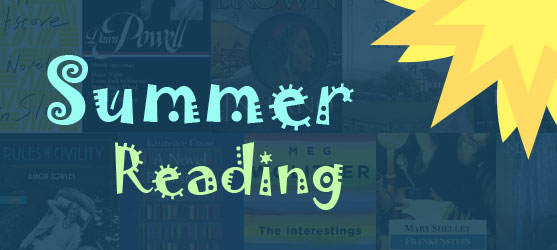 It's that time of year, when we (ideally) have more time to kick back and read for pleasure, rather than for a deadline. Here are some recommendations from those of us here at ZSR, as well as some links to new book lists from around the web.
If you have recommendations of your own, please share them in the comments!
Other Summer Reading Possibilities
Read what the incoming freshman will be investigating this summer – the issue of food justice, both in America and specifically in Winston-Salem:
An excerpt (the Executive Summary and Introduction) from Forsyth Futures' January 2013 report Forsyth County's Community Food System: A Foundation to Grow. The full report can be found online. For more information on Forsyth Futures, please visit their website.
Centers for Disease Control and Prevention article, Why do we need to eat healthy?
Centers for Disease Control and Prevention's 2009 National Action Guide, State Indicator Report on Fruits and Vegetables:What can we do?
You can also download and complete the Student Activity.
Additionally, here are a few lists from some of our favorite sources: