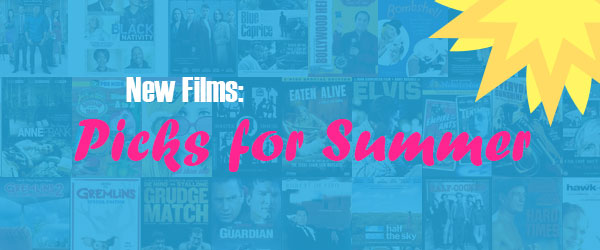 ZSR has received a wide variety of films recently that can be seen on our New Films page. I would like to suggest a number of these fascinating titles for your possible viewing pleasure; ones with which you might not be familiar.
Documentary Features
A Great Day in Harlem (1994). DVD 12376. The story of the jazz musicians featured in a memorable 1958 photograph. Starring Quincy Jones and Dizzy Gillespie. (1995 Academy Award nominee for Best Documentary feature.)
Everyday Sunshine: The Story of Fishbone (2010). DVD 12362. A look at the career of the African American rock band. Starring Norwood Fisher and Angelo Moore.
Feature Films
Television
Detective Montalbano/Il Commissario Montalbano [Episodes 1-3] (1999-2000). DVD 12279. An adaptation from a series of detective novels featuring a police inspector in Sicily. Starring Luca Zingaretti.
Frank Riva (2003-2004). DVD 12480. A retired undercover cop investigates the mysterious murder of his brother in a drug sting gone wrong. Starring Alain Delon and Jacques Perrin.
Ripper Street [Series One] (2013). DVD 12581. A police inspector in 1889 London, who failed to catch Jack the Ripper, tries to continue his work while fearing the killer's return. Starring Matthew Macfadyen and Jerome Flynn.