This article is more than 5 years old.
The countdown has begun. Your destination is set, your passport is up-to-date, your bags are packed (well, almost) – you are ready for your study abroad experience! Let ZSR help prepare you for your semester abroad before you even leave campus with Pronunciator and Global Road Warrior!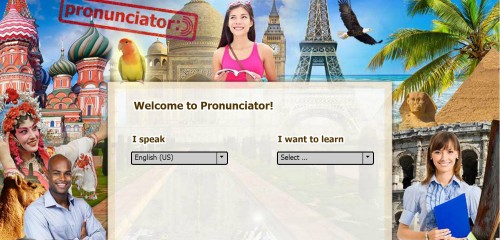 One of the best pieces of advice for students preparing to go abroad is to start learning the language. Learning the basics of the language of the country you are visiting will help you become immersed in the culture and make your everyday life outside of the classroom easier to navigate. Whether you are starting from scratch or refreshing your existing language skills, Pronunciator provides an interactive, self-paced, language learning tool for up to 80 languages. Language courses are organized by experience level (beginner, high beginner, intermediate, high intermediate, advanced) and Pronunciator even offers customized language courses, like an "8 Week Travel Prep" and a "Healthcare Course". Every course includes audio lessons, interactive textbooks, quizzes, flashcards, phrasebooks and pronunciation analysis. Users create their own login to access the resources and track their progress throughout the language course. Pronunciator also provides a FREE app so users can access their language course material with an iOS or Android tablet or phone (content syncs across devices), giving you plenty of opportunity to learn on the go.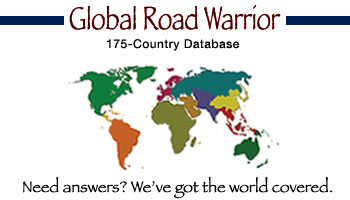 Want further insight about the lifestyle and culture that awaits you at your study abroad country? Look no further than Global Road Warrior, an online, in-depth collection of country information from an international team of writers and topic experts that focus on culture, travel, language, trade, business, logistics, security, and communications. Want to take a peek at points of interest and architectural landmarks in Spain? Got it. Need further information about the protocol of business meetings in Japan? Here you go. Interested in the national cuisine and culinary influences of Morocco? Check it out! Global Road Warrior offers answers to these and many, many more questions that you may have about your Study Abroad destination.
So, finish packing those bags and start prepping for an amazing experience abroad! Bon Voyage Deacs!