ZSR had great representation at the annual WFU Faculty House Calls event where faculty go to the first-year residence halls from 6-7 pm(ish) on the Wednesday after classes begin and give out study aids (booklets of post-its and place makers) and chat with students about their first days in the Forest!
This year eight librarians attended the event! At the 5 pm dinner prior to the event, we took an awesome selfie!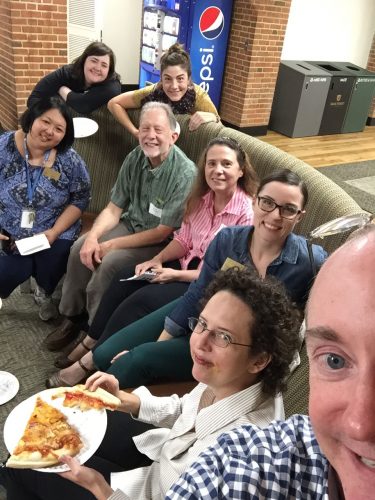 As always, this event proved to be a fast and fun way to meet students, and a great opportunity to distribute ZSR stickers and market our upcoming Humans v Zombies event in ZSR! Thanks to all the librarians who volunteered for this event!