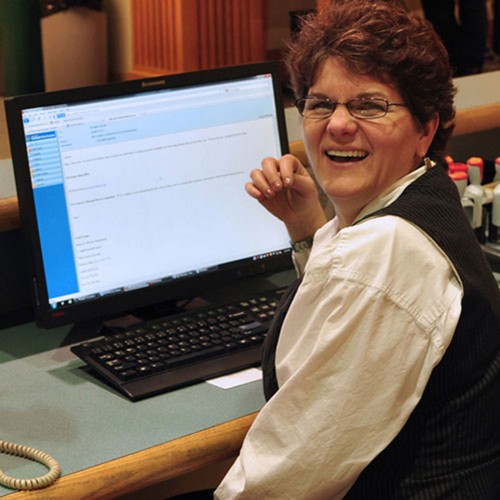 Mary Beth Lock has been appointed as Assistant Dean for the Z. Smith Reynolds Library. In this new role, she will coordinate promotions and contract renewals for library faculty, oversee committees, and serve as part of the library renovations planning team. She will continue to manage Access Services for the library.
Ms. Lock earned her master's degree in Library Science from North Carolina Central University and her Bachelor of Science in Environmental Biology at Wayne State University. She will complete her Master of Arts in Liberal Studies degree in spring 2019.
She has participated in planning the Conference for Entrepreneurial Librarians since its inception in 2009, serving as co-chair for the 2013 conference. Resulting from her participation in the conference, she was also co-editor for the book, The Entrepreneurial Librarian: Essays on the Infusion of Private-Business Dynamism into Professional Service (McFarland, 2012). She recently participated in the Leading Change Institute, which brings together librarians, information technologists and others who seek to further develop their skills for the benefit of higher education.
Ms. Lock is committed to excellence in library services and has been part of the planning committees for events such as the Dean's List Gala, Undergraduate Research Day and Wake the Library. In her new role, she will help us promote excellence in librarianship and library services – we are delighted to have her accept this new role at ZSR.