In the Summer of 2021, with the help of an Innovation Grant from the Dean of ZSR, the ZSR Library's Little Free Library expanded and moved into the 24-hour study space at the front of ZSR. (Shoutout to Bookmarks, our local, independent bookstore, for passing along "advance reader copies" [ARCs] to help stock the library and its new "branch libraries"!)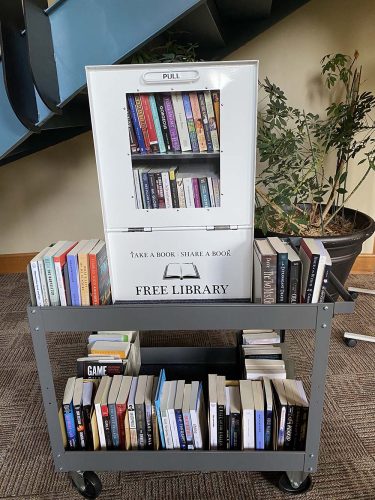 Our original Little Free Library has been so successful these past months, that we decided we could grow the program! And now, with help from another Innovation Grant from the Dean of ZSR, we have two "branch" Little Free Libraries! One in the Wellbeing Center, and another at Wake Downtown!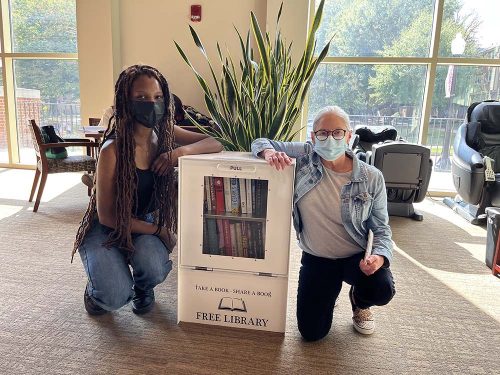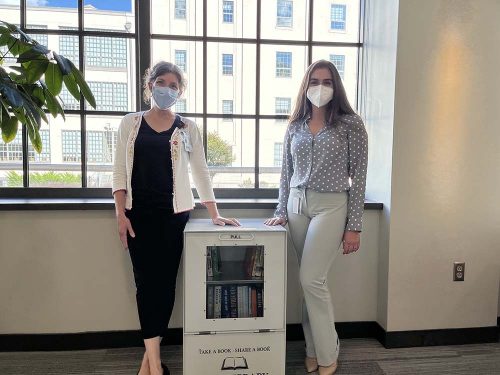 We will continue to stock these Little Free Libraries, and we hope our community will contribute books as well! Many thanks to everyone in our community who helps support this program!