Welcome back to another installment of 5 Questions! If you would like to choose 5 Questions yourself, feel free to choose 5 from this form.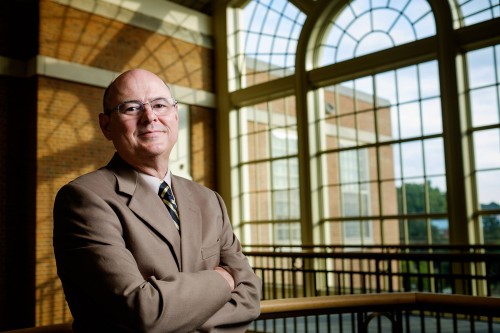 Tim Pyatt, Dean of Z. Smith Reynolds Library
Tell us about what you do at the library.
It is my privilege to lead a dedicated group of library employees who are devoted to the academic success of our students, faculty, and greater campus community. In my role as dean I advocate for resources and raise funds to support that work. I represent the library on the academic deans council as well as on a number of university committees. I also work with and develop the ZSR Board of Visitors, the senior donor and advisory group to the library.
What is your favorite book/podcast/movie?
Trout Bum by John Gierach. I actually like all of Gierach's essays on fishing, but I have re-read this collection many times. If you ever see me with a far away look in my eyes at a meeting, I am likely thinking about a trout fishing trip.
What is your favorite library story? (or memorable experience?)
There are so many, but I will mention two that I have written about. My boss at the University of Oregon, Ken Duckett, was sued by the descendants of President Warren G. Harding for $1 million (which was a lot of money in 1964). He refused to destroy Harding's love letters and secretly microfilmed them when he was curator of manuscripts for the Ohio Historical Society. He still kept a copy of the microfilm hidden in his desk when I worked for him in 1988. I wrote a case study about the Harding Affair for the Society of American Archivists.
And I was robbed twice by the greatest book thief of the 20th century (if not all time). Stephen Blumberg robbed both Duke and Oregon when I was working there.
How did you start working in libraries?
I started working in libraries as a student assistant in the Record Library at Duke. This was a library of vinyl disks with listening stations. As an added bonus to starting my library career there, I also met a nice student assistant who I would later marry!
What is something we can't know by looking at you?
I am the trombone section leader for the Salem Band, the oldest community band in the United States.