Welcome back to another installment of 5 Questions! If you would like to choose 5 Questions yourself, feel free to choose 5 from this form.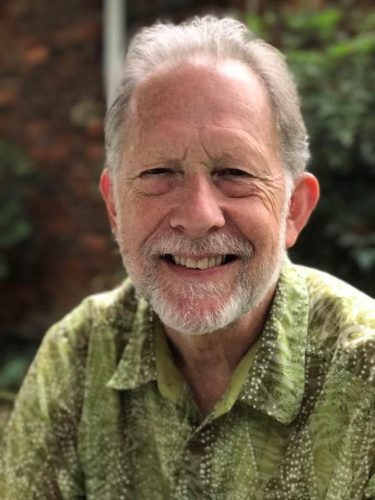 Craig Fansler, Preservation Librarian
Tell us about what you do at ZSR Library?
I primarily protect our materials in Special Collections & Archives and the General Collection. I do this by creating boxes, folders, and other enclosures. I also assist in exhibits and printing.
What is a typical day in your work life?
I make pamphlet binders, boxes, and unique housing for special items. I supervise students and contribute to SCA exhibits. My job as Preservation Librarian is creative and rewarding.
What is your favorite book/podcast/movie?
Book: Miles From Nowhere by Barbara Savage. Podcast: More Than a Library Podcast! …and Serial. Movie: Once and Love Actually.
What is your favorite project you have worked on in your career?
In 2003, assisted Jennifer Roper, a Visiting Archivist, in describing the Dolmen Press artist's printing blocks. Later on, I printed these plates to create a visual catalog of these items. It is a marvelous collection.
What is your favorite library story? (or memorable experience?)
The author, Emily Giffin '94, has visited twice since I've been here to give an author's talk. The first time Emily visited, she spoke in what is now Smith's Coffee, which was an open study room at the time. At the beginning of her talk, she looked right at Chris Burris (who she evidently remembered from her time at Wake) and said, "You look just the same." Chris responded without missing a beat, "It's that cucumber face cream I use." I still crack up thinking about that.
What is one word that best describes your ZSR experience?
Supportive
How did you start working in libraries?
Libraries are not often the first career for many. This was true for me. I had made artist's books before I came to Winston Salem. I applied for the Preservation job when I saw it advertised. Working in a library has been a rewarding experience ever since.
Is there something you want to tell us about yourself?
I love bicycle riding. It's the closest thing to real freedom I've experienced.
What is the best piece of advice you have ever gotten?
The Four Agreements: Be truthful, Don't Take Anything Personally, Don't Make Assumptions, Always Do Your Best.