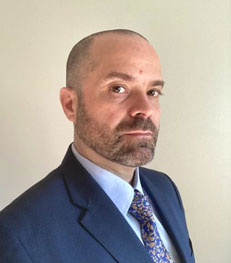 Rodrigo Castro
(he, him, his)
Director of Public Services
Rodrigo Castro serves as the Director of Public Services at Wake Forest University's Z. Smith Reynolds Library. Before joining Wake Forest University, Rodrigo served as Head Librarian for Access Services at Boston College's Thomas P. O'Neill Jr. Library, Director of Library Services at Barry University's Monsignor William Barry Memorial Library, and Head of Access Services at University of Miami's Otto G. Richter Library.

Rodrigo has extensive experience in all areas of public services and has served in multiple professional committees and working groups. Most recently, Rodrigo joined North Carolina Library Association's Diversity, Equity & Inclusion Committee, and Roundtable on Ethnic & Minority Concerns. Previously, Rodrigo co-chaired Boston Library Consortium's Access Services Community of Interest, Resource Sharing Community of Interest, and Equity Diversity & Inclusion Best Practices Working Group.

Rodrigo holds a BA in English from Florida International University, and a MLIS from the University of South Florida. In his spare time, Rodrigo enjoys reading contemporary Latin-American authors, drawing with pen and ink, and spending time with his family.
Publications
Castro, Rodrigo, & Spina, Carli. (2019). Measuring space and furniture occupancy in academic libraries: From data gathering to visualization. Journal of Library Administration, 59(6), 579-605.
Castro, Rodrigo. (2017). Cruising through the stacks: Developing tools to rapidly and economically mass-produce stack end signage: A case study. Journal of Access Services, 14(1), 16-28.
Castro, Rodrigo. (2011). Developing Tools to Calculate Space Availability, Establish Collection Distribution, and Determine Growth Rates: A Case Study. Technical Services Quarterly, 28, 406-418.
Book Reviews
Castro, Rodrigo. (2022). Review of the book Library Patrons' Privacy: Questions and Answers, by Sandra J. Valenti, Brady D. Lund, and Matthew A. Beckstron. Technical Services Quarterly, 40(1), 152. #
Presentations
Castro, Rodrigo, & McNally, Kate. (2021, June). Identifying administrative and procedural efforts towards upholding EDI at BLC member libraries. BLC Forum, Boston, Massachusetts.
---