Full Text Options Bookmarklet
Full Text Online. Want it? Get it!
A bookmarklet is a bookmark stored in a web browser that contains JavaScript commands that add new features to the browser. Our Full Text Options bookmarklet uses metadata embedded in web pages to build links to help you find full text online.
Here's a quick example:
Before
Say you find a References bibliography on a Wikipedia page and want to see if you have access to the listed articles.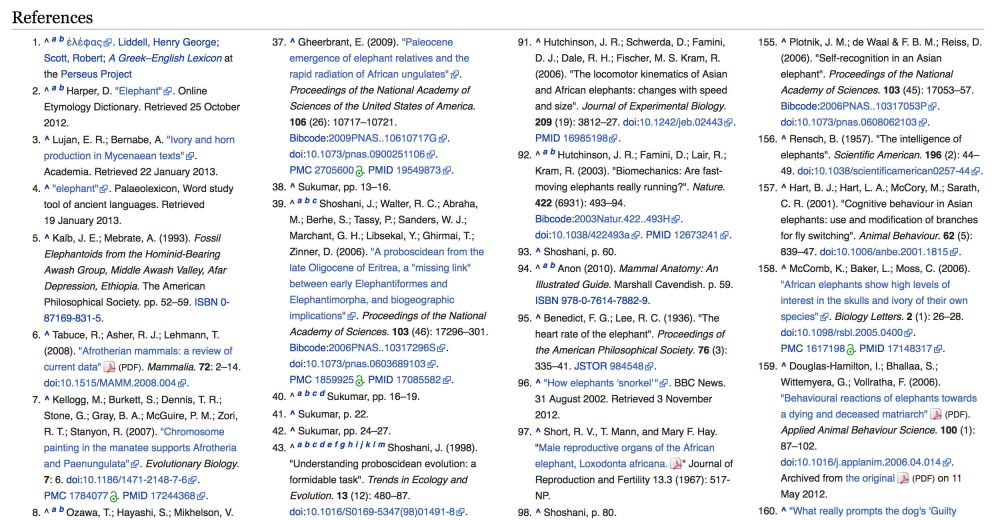 After
After adding our bookmarklet to your browser, click the bookmarklet while viewing the page and use the WFU Full Text Options buttons to check for full text access in one easy click!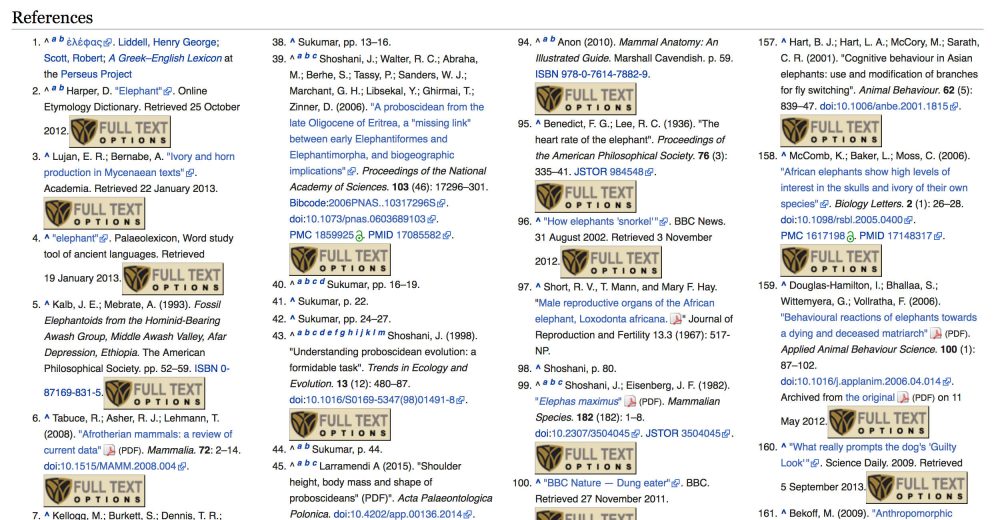 How does it work? Our Full Text Options bookmarklet uses COinS data embedded in web pages to build links to WFU Full Text Options. COinS (ContextObjects in Spans) is a simple, ad hoc community specification for publishing OpenURL references in HTML.
To add the WFU Full Text Options bookmarklet to your web browser, drag the button below to your 'Bookmarks Toolbar'.
If you need help, contact the library web team.