Starbucks became even more popular than usual on Thursday as the staff with offices in the Wilson Wing of ZSR chose to relocate there due to the power outage resulting from the damaged main transformer for the Wilson WIng. Power outlets were at a premium and power strips became a hot commodity! The study rooms behind Starbucks were put to good use as well!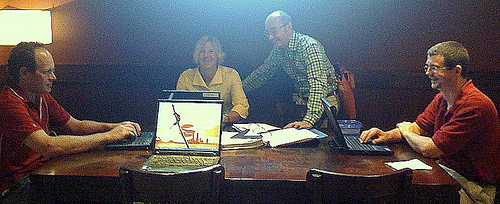 In addition to room 204, staff found temporary offices in Circulation and room 204 as well as other study spaces throughout the building.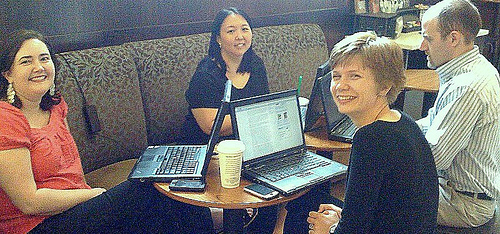 Everyone made the best of the situation and made it a fun and productive day at ZSR!