This article is more than 5 years old.
The ZSR Zephyrs (or "Zephs", since it has a little more attitude) played to a 2 Win, 1 Loss series today in Reynolds Gym, kicking of the Summer Olympics in fine style. The "A" team today consisted of Travis and Prentice, with Craig and Mary Beth acting as cleanup.
The first round was played against "The Committee" from Admissions. While their name would make them seem mild mannered, they schooled the Zefs in a 16-11 loss. The "B" team were handed a 2 point lead by Travis and Prentis before they approached the table for their half, but Craig and MB couldn't carry the victory off. "The Committee" quickly found and exploited the weakness in the team, (AKA Mary Beth). MB realized she was going to have to settle down to keep the ball on the table.
Round two, played against the Stage Muthas (Theater/Dance) went better, and was closely played between the two teams. The final score was 17-15. Prentice and Travis again gave the Zephs a lead, and Craig and Mary Beth nearly managed to lose it when the opposing team won several unanswered points in the half. Craig and MB rallied late and took the team from a score of 11-15, to 17-15 to win game two.
The last round was played against the "Exhibitionists" from Reynolda House. Drunk on their previous victory, the Zephs hit their stride by the third game and finished off the opponents with a 16-7 victory. Well deserved high fives were given all around.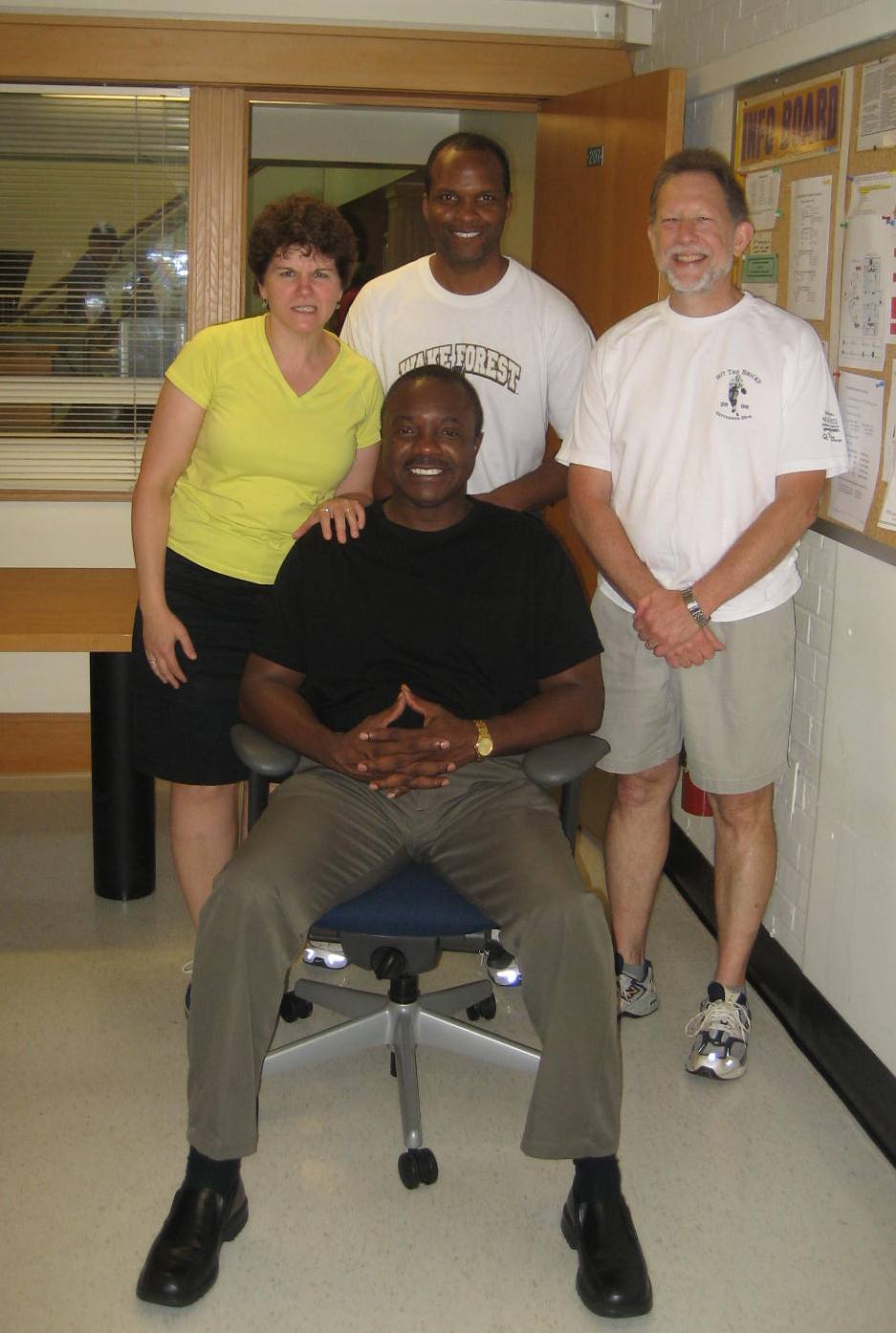 Next week…FRISBEE GOLF!