2010 Emmy® Nominees and Winners on DVD at ZSR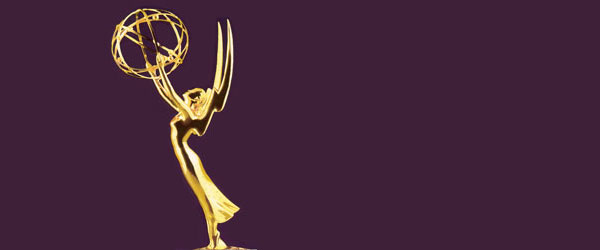 While you are waiting for the new fall season of television shows to start, the Media Collection at ZSR has plenty of DVDs to fill your time! Catch up on previous seasons of some of your favorite shows, starting with the nominees and winners from Sunday's Emmy telecast. Get them before they are checked out!
Winners are marked with an (*) and the DVD call numbers follow the season.
Best Series – Drama
Breaking Bad

Dexter

Good Wife

Season 1 will be released on Sept. 14

Lost

Mad Men *

True Blood
Best Series – Comedy
Curb Your Enthusiasm

Glee

Season 1.1 (DVD 7893)
Season 1.2 will be released Sept. 14

Modern Family *

Season 1 will be released Sept. 21

Nurse Jackie

Season 1 (DVD 8271)
Season 2 (no release date)

The Office

30 Rock
Best Actor – Drama
Kyle Chandler – Friday Night Lights

Bryan Cranston * – Breaking Bad

Matthew Fox – Lost

Michael C. Hall – Dexter

Jon Hamm – Mad Men

Hugh Laurie – House
Best Actress – Drama
Connie Britton – Friday Night Lights

Glenn Close – Damages

Season 1 (on order)
Season 2 (on order)
Season 3 (no release date)

Mariska Hargitay – Law & Order: SVU

Season 11 will be released Sept. 21

January Jones – Mad Men

Julianna Margulies – The Good Wife

Kyra Sedgwick * – The Closer
Best Actor – Comedy
Alec Baldwin – 30 Rock

Steve Carell – The Office

Larry David – Curb Your Enthusiasm

Matthew Morrison – Glee

Jim Parsons * – The Big Bang Theory

Season 1 (on order)
Season 2 (on order)
Season 3 will be released Sept. 14

Tony Shalhoub – Monk
Best Actress – Comedy
Toni Collette – United States of Tara

Season 1 (DVD 8335)
Season 2 (no release date)

Edie Falco – Nurse Betty

Tina Fey – 30 Rock

Julia Louis-Dreyfus – The New Adventures of Old Christine

Lea Michele – Glee

Amy Poehler – Parks and Recreation

Season 1 (on order)
Season 2 (no release date)
Best Supporting Actor – Drama
Andre Braugher – Men of a Certain Age

Season 1 will be released Nov. 9

Michael Emerson – Lost

Terry O'Quinn – Lost

Aaron Paul * – Breaking Bad

Martin Short – Damages

John Slattery – Mad Men
Best Supporting Actor – Comedy
Ty Burrell – Modern Family

Chris Colfer – Glee

Jon Cryer – Two and a Half Men

Seasons 1-6 (on order)
Season 7 will be released Sept. 21

Jesse Tyler Ferguson – Modern Family

Neil Patrick Harris – How I Met Your Mother

Seasons 1-4 (on order)
Season 5 will be released Sept. 21

Eric Stonestreet * – Modern Family
Best Supporting Actress – Comedy
Julie Bowen – Modern Family

Jane Krakawski – 30 Rock

Jane Lynch * – Glee

Holland Taylor – Two and a Half Men

Sofia Vergara – Modern Family

Kristen Wiig – Saturday Night Live
---
---