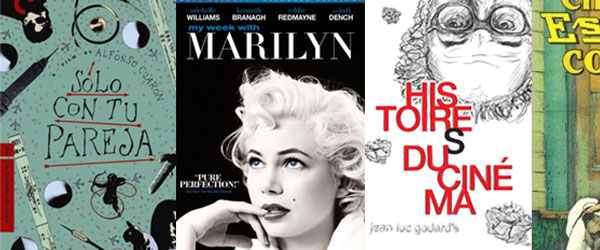 Did you know that the library has over 11,000 films on DVD? You can see the new arrivals from the last month and search for films on the library's home page.
We also have over 300 Criterion films in our collection. Explore the Criterion films at ZSR! And take some time to browse the Top 10 lists, artist profiles, and more on the Criterion site.
The Media/DVD Viewing Room is on the 4th floor in Room 403 (next to the library auditorium). We invite you to browse the collection:
As always, if a film you want is checked out, you can reserve it from the library catalog. For example, say you wanted to see Hugo but it was checked out. Just click on the Hold/Recall button to reserve it and as soon as it's available you will be notified.