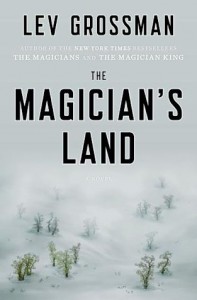 Winston-Salem book lovers look forward every fall to the annual Bookmarks Festival of Books and Authors. This event, the largest annual book festival in North Carolina, brings nationally known authors to downtown Winston-Salem on the second weekend in September. This year Bookmarks will celebrate its 10th festival on Saturday, September 6. Wake Forest University and ZSR Library have been Bookmarks supporters since its beginnings.
This year the Wake Forest community will also have the opportunity to interact with two of the festival's featured authors at ZSR Library on Friday, September 5.
At 10:00 a.m. Najla Said will give a presentation in the Library Auditorium (ZSR 404). Said's book, Looking for Palestine: Growing Up Confused in an Arab-American Family, is a memoir of her childhood and young adulthood as the daughter of renowned scholar Edward Said and his accomplished Lebanese wife. Her story is a very personal take on issues of racism, family dynamics, and ethnic identity, told with honesty and humor.
Author Lev Grossman will make an appearance in the ZSR Special Collections and Archives Reading Room (ZSR 625) at 3:00 p.m. Grossman is best known as the author of the New York Times bestselling Magicians trilogy. The third and final book in the fantasy series, The Magician's Land, was released this month to enthusiastic reviews.
Both of these events are cosponsored by the ZSR Library Lecture Series and the Bookmarks Authors in Schools program, and both are free and open to the public.
Najla Said and Lev Grossman will also appear at the Bookmarks festival on September 6, along with James McBride (The Good Lord Bird), Sam Kean (The Disappearing Spoon, The Tale of the Dueling Neurosurgeons), A. Scott Berg (Wilson: A Life), Rita Mae Brown, Robert Morgan, and many others. For more information, visit the Bookmarks website at http://www.bookmarksnc.org .