Back in the Fall of 2013 (when we were all young and innocent), a young librarian named Billy was approached by a nice library dean and asked if he wanted to conduct a MOOC of his own. He agreed, under one condition: pro humanitate. As such, our (normally shy) hero enjoyed complete autonomy and/or academic freedom re the content of the thing. This is his story. This is history. This is the dramatic story of ZSRx Digital Publishing.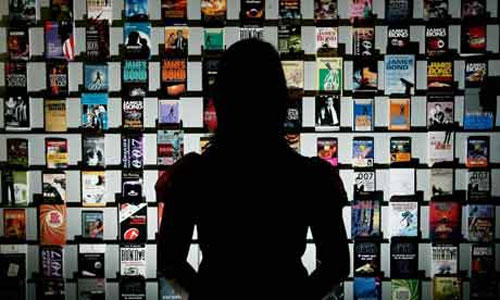 Our friend Kyle had a platform, but needed content. Billy happened to have content, but needed a platform. Either way, Lynn had the "students." And so the deal went down: Bill would record three modules' worth of digital publishing-related content, provide external links and readings, conduct online (and "plausibly live") discussions going for about three weeks, and promise to keep the distracting Tom Waits clips to a minimum, with Kyle massaging said content into the Canvas platform, all while Lynn would recruit some registrants.
Meanwhile, I used primarily the (free) screen-capture program called ScreenCast-O-Matic, and it was awesome, in that it recorded my yammering in front of PowerPoint slides and online websites in such a way that I didn't really even need a firm script, and so the clips had the distinct feel of a loosey-goosey (who me?) lecture — complete with my incessant stammering and ill-paced cadences. (Honestly, ten minutes of that at time is plenty.) These clips were published directly to my YouTube channel (everyone has one, btw), which Kyle would then "embed" into the Canvas platform, so we didn't need to bother with fancy/costly video production (or lighting (or makeup (though we probably could've stood some of the latter))) or other hassles regarding video storage or distribution. (And I was ready with a rejoinder if anyone might've complained about the homemade/rickety aspects of the clips: you get what you pay for.)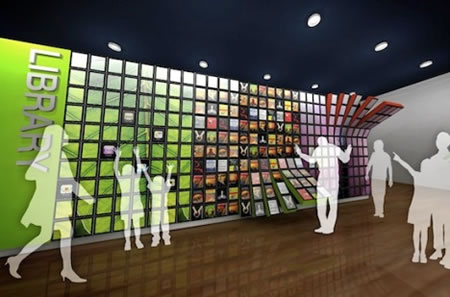 Anyhow, we sent come-hither emails in January to various listservs (ASERL, Library Publishing Coaltion, WFU Alums, etc.) and waited. I bought a press release, which got picked up by LJ online, and we waited some more. By the time the course started in February, we had about 400 students signed up — librarians, publishers, vendors, parents, friends, neighbors, homeless people — mostly from North Carolina and the U.S., but some international folks. And since there were actually at least one student each from the continents of Europe, Asia, and Australia, it's fair to say that ZSRx Digital Publishing was a global phenomenon by the time it officially launched in February (right after the SuperBowl).
We rolled out one "module" a week, for three weeks, with each module consisting of maybe 1 hour's worth of video (in maybe 6- to 12-minute segments) and links and readings and discussion considerations. I would send a jaunty "announcement" each week, and Kyle and I would prompt some "engaging" discussions based on that week's module's content. The discussions turned out to be a hoot and a half — we had a nice handful of maybe a dozen regular contributors, who helped move things along.
Speaking of moving along, I better get around to telling the dark side of my mini-MOOC: there was some distinct attrition, participation-wise. That is, though we had ~400 folks sign up, and though those folks consumed thousands of pages of web content, the course analytics indicated a pretty significant (if typical, according to Kyle) drop-off:

Still, and though the formal exit survey is yet to come, I did fashion a fun little "final exam," wherein I left some room for "final thoughts," and here's where I'll perk back up by quoting exactly what some students said therein:
I appreciate the time that was spent putting this together!
I did learn a lot, although I was definitely a passive learner simply because of other commitments for my time!
This was an awesome MOOC!
I learned so much about digital publishing that I never had an inkling about!
Every MOOC should be this much fun!
Very interesting course. Thank you for offering it!
Enjoyed the course; lots of good information!
For my first "online" course…I really enjoyed this!
Thanks for your time and effort to put this together!
Mindboggling – the amount of digital information and books available!
Thanks!!
Not gonna lie, the exclamation points got to me.
And so I'll close now by just stone-cold declaring my personal and genuine feelings about the whole deal (minus any and all hint of irony or sarcasm or impatience (of which I'm sometimes accused)): my participation in ZSRx has been the highlight of my career at Wake Forest University (and maybe anywhere) so far. And I can't thank Kyle and Lynn and everyone at ZSR Library enough for allowing me the honor.
–wpk