In September 2018, the American Quarterly published a special issue, Toward a Critically Engaged Digital Practice: American Studies and the Digital Humanities. The issue features a wide range of DH projects, topics, and methods, including articles on digital mapping and DH pedagogy, a digital projects section featuring written summaries of active digital projects and links to the full sites, and a forum section highlighting recent and ongoing debates in digital humanities practices.
DISC's Digital Humanities Research Designer, Carrie Johnston, was among the contributors to the special issue as a co-author of the forum piece, "Precarious Labor and the Digital Humanities," with Christina Boyles, Anne Cong-Huyen, Jim McGrath, and Amanda Phillips. In discussing precarious labor, the authors outline the ethical dimensions of creating new models of labor in higher education to support digital scholarship.
The DH precarious labor team also presented on this topic at the 2018 DH Conference in Mexico City, and included Miriam Posner, Page Morgan, and Chelcie Rowell in this important discussion. Both the panel and the article have been well-received and have generated conversations about ways that digital humanities labor can bring attention to other contingent positions in higher ed, such as adjunct faculty, postdoctoral fellowships, and undergraduate student workers.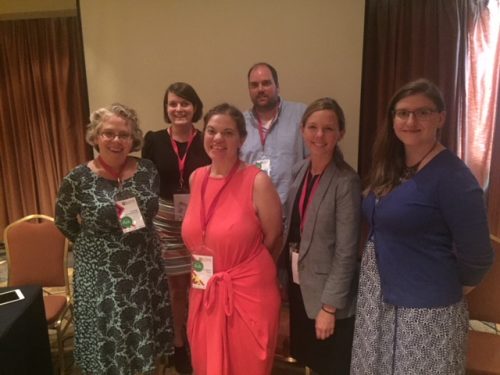 Check out the full issue of Toward a Critically Engaged Digital Practice and the Beyond the Page supplementary material!