The Z. Smith Reynolds Library hosted the 7th Annual Dean's List Gala on Friday, February 21, 2020.  This event, a tradition held in February every year since 2014, honors the Sophomores, Juniors and Seniors who made the Dean's List in the spring or fall semester in 2019. Students enjoyed a brief respite from studying to bask in the well wishes from parents, faculty and guests.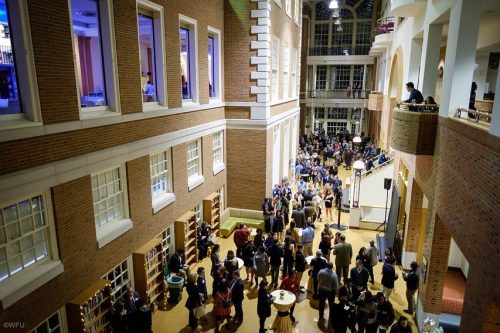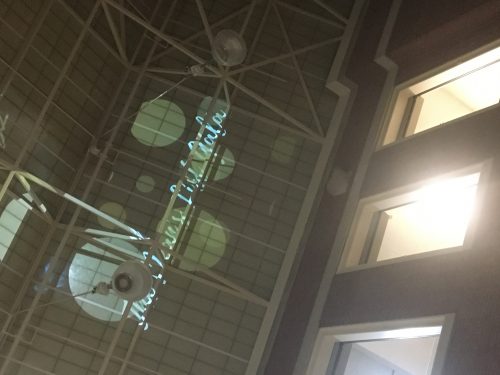 Furniture and lighting suitable for a gala was added to transform the Atrium and Scholars Commons, and a live jazz band added celebratory ambiance. Remarks by Tim Pyatt, Dean of the Z. Smith Reynolds Library, Charles Iacovu, Dean of the Business School, and Dean Michele Gillespie of the Undergraduate College, highlighted the student's achievement.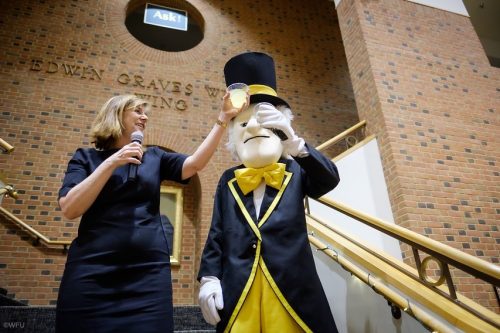 The annual toast by Dean Michele Gillespie was made even more special by a guest appearance from the Deacon! A pair of photobooths and fun giveaways also ensured that the attendees left with good memories and some reminders of the evening.
Congratulations to all of the sophomores, juniors and seniors who worked hard to make the Dean's List in 2019! More photos of the night are available here and here!