Welcome back to another installment of 5 Questions! If you would like to choose 5 Questions yourself, feel free to choose 5 from this form.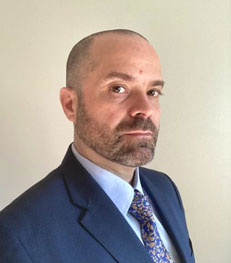 Rodrigo Castro Director of Library Services
Tell us about what you do at ZSR Library?
As Director of Public Services, I am part of a team that provides face-to-face services to patrons in the following areas: Circulation, Collection Maintenance, Course Reserves, Interlibrary Loan, Offsite Storage Facility, and Research Support. We are also responsible for providing access to the library building and its collections, including those housed off-site. I oversee the strategic aspect of the department (i.e. how units within the department work together, how workflows are developed and implemented, how policies and practices are applied evenly across all units within the department, etc.)
What is a typical day in your work life?
My day is very hectic and my priorities can rapidly change from hour to hour. There are multiple areas within my department, areas that are very different in scope, so I have to schedule my time in a way that allows me to rapidly switch the focus of attention from one area to another. I start my day walking the entire library. This is critical considering that it gives me the opportunity to communicate with library employees to identify items that I need to address, and observe situations that may require attention. Then I get coffee or tea, turn on my laptop and 2 monitors, and chip away!
What is your favorite book/podcast/movie?
Mmnnn… This is a tough one. If I had to choose one book I believe I would choose "The Obscene Bird of the Night", by José Donoso… or maybe "2666" by Roberto Bolaño. I don't know! My favorite movie? 8 1/2, by Fellini.
What is your favorite project you have worked on in your career?
That would be chairing a working group to draft an EDI plan.
What is your favorite library story? (or memorable experience?)
Once I was working at a Library in Miami Florida, and a patron came to the desk to tell us that there was a duck roaming around the stacks. Yes, a duck! My guess is that some students had sneaked a duck into the library as a prank (don't ask me how) and of course Circulation staff ended up having to chase it out…. (sigh!)
What is one word that best describes your ZSR experience?
Exciting!
How did you start working in libraries?
I always loved libraries in a Borges type of way ("I cannot sleep unless I am surrounded by books") I am grateful for being part of the team.
What is the best piece of advice you have ever gotten?
Overcome fear. It's the only way you'll become what you wish to be. (loosely translated)