October is Health Literacy Month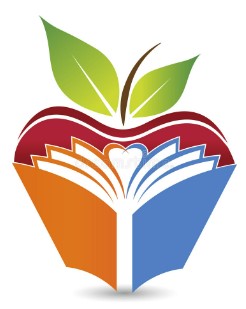 In honor of Health Literacy Month, and in solidarity with the Surgeon General Vice Admiral Vivek Murthy, ZSR is committed to combating misinformation and ensuring you are equipped with the tools necessary to make informed health-related decisions for yourselves and loved ones. October was named Health Literacy Month in 1999 by occupational therapist, Health Literacy from A to Z: Practical Ways to Communicate Your Health Message author, and Health Literacy Out Loud podcast developer, Helen Osborne.
What is health literacy?
The definition of health literacy has evolved and expanded over the last 30 years from the personal ability to find, understand, and use information in order to make health-related decisions to include a more holistic community and organizationally-driven expectation to equitably equip and enable individuals with information necessary to support informed health behaviors. Health literacy achievement requires a combination of multidisciplinary skills, knowledge, and abilities. Comfort levels with language, mathematics, science, digital, and multicultural concepts will afford individuals the opportunity to understand health information and use it to make sound health decisions.
What's the big deal?
The Global Wellness Institute (GWI) published pre-COVID wellness economy figures totaling $4.4 billion dollars worldwide in 2020. Sectors include Healthy Eating, Nutrition & Weight Loss ($946b), Physical Activity ($738b), and Traditional & Complementary Medicine ($413b) among others. The GWI forecasts, however, that the global wellness market will increase 63% by 2025. To help us get (or at least feel) healthy, we're spending a lot of money on products and services that we've perhaps seen online or learned about from a neighbor or provider that we may (or may not) trust. Combating misinformation – or incorrect or misleading information – could help save money or at least put money into evidence-based, proven therapies that could actually improve the quality and longevity of life.
How can you help?
Here are four things you can practice now to support health literacy efforts in our community and break the cycle of misinformation dissemination.
First, investigate: be a fact checker! Who and where is this message coming from? What research supports this claim or service? Has the provider / presenter / spokesperson studied at an accredited institution and participated in research fellowships or published work along the way? What are their affiliations?
Second, scrutinize. Is this article / video / post linked to a study with data confirming successful outcomes – and not just testimonials or stories from (paid) users? Is it written using language that doesn't confuse you? Is it available in other languages – even if you don't need it to be – so your neighbors can benefit from it as well? Remember, health literacy requires a community focus!
Third, question. Get comfortable asking questions of your healthcare providers, friends, coworkers, or anyone sharing information with you. If they can't answer your questions or refer you to someone or some reputable article or website that can, think twice about believing their claim. Also, get comfortable with others asking you questions – especially a trusted healthcare provider. They need to know more information about you so they can prescribe appropriate therapies or refer you to the right information.
Lastly, get in the know! Visit one of the most renowned databases to find evidence-based health related information right on the ZSR website: PubMed!
What is PubMed? Why is it so great?
PubMed is a trusted source with not only science and behavioral faculty here at WFU but across the country and around the world. PubMed is a bibliometric database containing 34 million citations and abstracts in life science and biomedical topics. And it's free! Just be sure to access PubMed using the ZSR databases page to unlock a wealth of full text articles accessible to WFU students, faculty, and staff. Content types range from original research and clinical trial reports to online books and systematic, meta-analysis, or editorial review articles.
PubMed was developed and is maintained by the National Library of Medicine (NLM) which adds new and updated citations daily. Additionally, the NLM manages controlled vocabulary for PubMed called Medical Subject Headings (MeSH). MeSH terms are updated yearly to capture and reflect terms and phrases adopted in newly published works. 2022 MeSH updates included over 320 new terms, some of which include: Systematic racism; Mass gatherings; Bias, Implicit; Sleep Quality; Geroscience; Social vulnerability; and Vaccination hesitancy. PubMed also uses Automatic Term Mapping to link your search terms to MeSH subject headings making it one of the most powerful free database tools available.
Don't forget we're here to help! Schedule a personal research session with one of our research librarians! We can help with database navigation, research topic and question development, and so much more. Just ask!