Back in March, Zotero released its long-anticipated version 6, the biggest and most exciting update in Zotero's 15-year history. Zotero 6 brings with it some amazing new features designed to streamline your research workflow, including a new tabbed interface, a built-in PDF reader with annotation tools, and a more robust authoring experience for Zotero notes. Coupled with Zotero's new iOS app and our new unlimited institutional storage, these updates are sure to completely transform your experience of organizing and reading research literature. Read more about the update on the Zotero blog.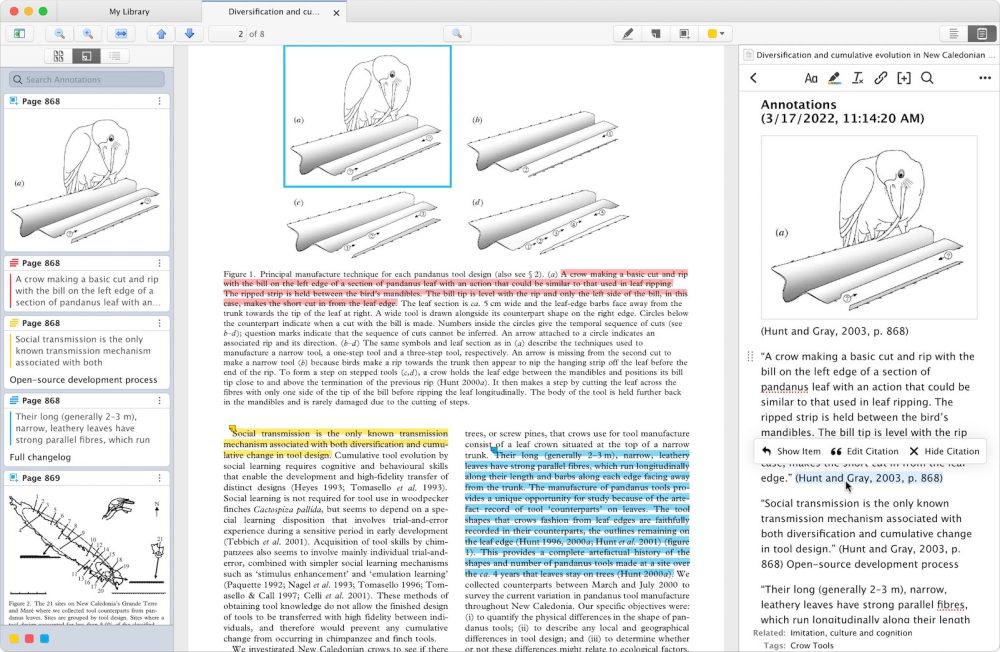 What's Zotero?
If you've never heard of Zotero, that's OK! Zotero is free software for saving, organizing, reading, and citing sources in your academic work. Students and researchers alike can enjoy Zotero's powerful tools to make the research and writing process faster, more reliable, and less painful.
Upcoming Workshops
ZSR is offering numerous Zotero workshops for novices and experts alike. 
Getting Started with Zotero
Sunday, September 11th, 2:00-3:00pm (ZSR 477)
Sunday, October 23rd, 2:00-3:00pm (ZSR 477)
Sunday, November 13th, 2:00-3:00pm (ZSR 477)
What's new in Zotero 6?
Wednesday, September 7th, 3:30-4:30pm (Zoom)
Monday, October 17th, 3:30-4:30pm (Zoom)
Tuesday, November 8th, 3:30-4:30pm (Zoom)
All are welcome! Register here.