Welcome back to another installment of 5 Questions! If you would like to choose 5 Questions yourself, feel free to choose 5 from this form.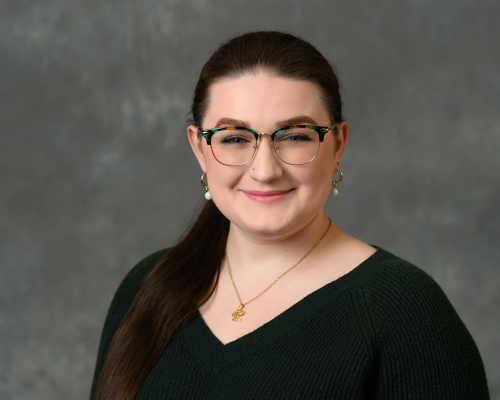 Jemma Johnson, Research Support Assistant
What is your favorite book/podcast/movie?
Like many, I'm into true crime podcasts. My favorite is "My Favorite Murder" where two female comedians tell each other true crime stories. They also read "hometowns" where listeners write in with their hometown murder/true crime event which are always fascinating. If you're interested, I recommend listening to the episode where they covered the "Bitter Blood murders" that occurred in Winston-Salem.
What is your favorite project you have worked on in your career?
Being one of those people who loves to organize, I really enjoyed the genre sticker project I worked on at my branch in the public library. I got to redesign all the genre stickers (and make a few ones, like romantic suspense!) and coordinated their roll-out. It's fun to see them on the books when I go back to the branch to visit!
How did you start working in libraries?
My dad is a rare book conservator so I've always been around lots of cool books, and I've gotten to see some really cool behind-the-scenes stuff at lots of different libraries since I was a kid. Having those experiences combined with my love of history led me to the library as a career choice when a position opened up at the Walkertown Branch. I've been hooked ever since!
What is something we can't know by looking at you?
I can name pretty much any of the 1000ish Pokemon's types off the top of my head. I'm a lifelong player!
What is the best piece of advice you have ever gotten?
The golden rule, treat others how you want to be treated.