Welcome back to another installment of 5 Questions! If you would like to choose 5 Questions yourself, feel free to choose 5 from this form.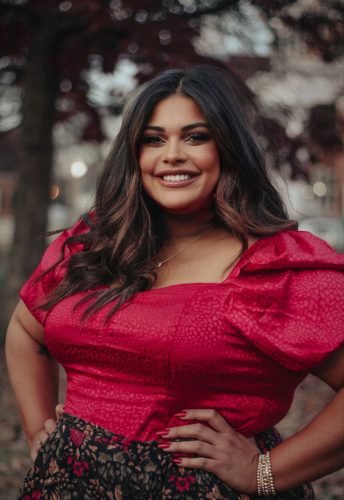 Daisha Bunn, Communications and Events Coordinator
Tell us about what you do at ZSR Library?
I manage many of our social media channels, create both digital and traditional marketing materials, coordinate and assist in events. In addition, I'm working closely with department chairs to create communication and marketing strategies. I also have the privilege of working directly with our Outreach team, which has provided me the opportunity to work closely with students.
What is your favorite book/podcast/movie?
I love reading, I've read 40 books this year already so this is a hard question! My favorite series thus far is "The Edens" by Denver Perry. While I like books that are an escape from reality, I'm a True Crime junky and LOVE Morbid: A True Crime Podcast. Favorite movie of all time is a tie between Practical Magic and Bridesmaids.
What is your favorite project you have worked on in your career?
My current favorite project is the More Than A Library Podcast. Not only have I gained new skills, but I discovered a passion for podcasting – the editing, the recording, the talking (who would've guessed), truly the entire process.
How did you start working in libraries?
Honestly, I never saw it coming (working in a library). I have always been excited for new places, new experiences and growth opportunities. You could say that is what led me to working at ZSR. While I was unfamiliar with the location specifically, I knew I had both the skills and desire to enhance the student experience. Ironically, ZSR embodies everything I am passionate about: inspiring learning, advancing knowledge, and building community.
What is something we can't know by looking at you?
I have a 40 before 40 bucket list. Top 3 items on the list: Own a farm and 3 cows, dance in the rain in Paris, and take a solo trip to Greece.