Welcome back! Over Spring Break week, the library was busy getting new study spaces ready for WFU students!
Room 403, the room adjacent to the Auditorium, on Level 4 in ZSR is now open for student study.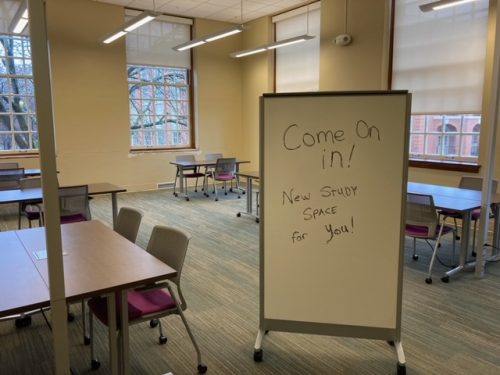 The room will be used as a reception and event space as needed, but except for those occasional needs, students should feel free to find a spot to study individually or in small groups.
The DVD viewing stations that were in 403 have now been relocated next to the DVD collection, which was moved to the 4th floor of the Wilson Wing (just across the footbridge across the Atrium).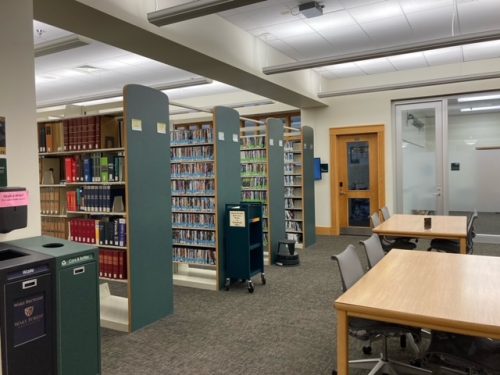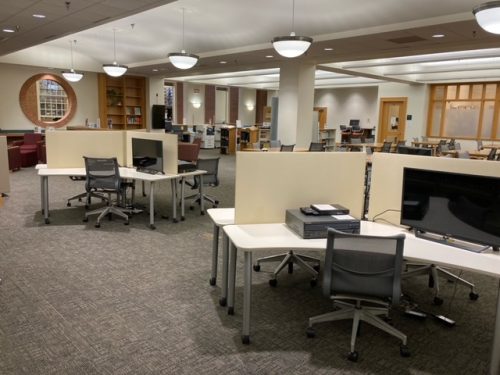 We hope you enjoy these new study and viewing areas and use them well!