Thanks to the generosity of the School of Business, the Wake Forest Community has access to a new resource called Pitchbook (check out our previous post on Pitchbook). Aside from Pitchbook being amazing at what it's known for; providing private company, venture capital, private equity, and mergers and acquisition data, it is also very helpful with career research and job/interview preparation. We wanted to share a few tips and tricks on how to get started using Pitchbook to do just that!
Pitchbook is a great place to start your career research for many different reasons. You can obtain contact information for folks working there, gauge various aspects of the company's health, and even see recent news on the company – amongst other things! *When logging into Pitchbook you must enter your WFU email. You will begin your research efforts in Pitchbook with an easy first step, enter the company's name you're interested in working for in the search box. When the results come up, choose the appropriate company from the results list by clicking on the blue box that says "see full profile".


The first thing you'll see is the company highlights. As you consider your potential company you might want to work for, there are many pieces of data in this section that can help shape your understanding of the company. We're going to help break down some of the most important sections for you to consider when deciding to apply to our interview with a potential employer.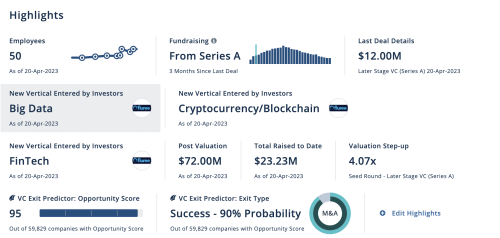 In the company highlights you can see how many employees the company has and their employee history which will demonstrate how much growth, if any, the company has had in hiring. This can tell you a few things-how big the company currently is (potentially helping you gauge how many hats you might have to wear) and how quickly the company is growing (and may continue to grow).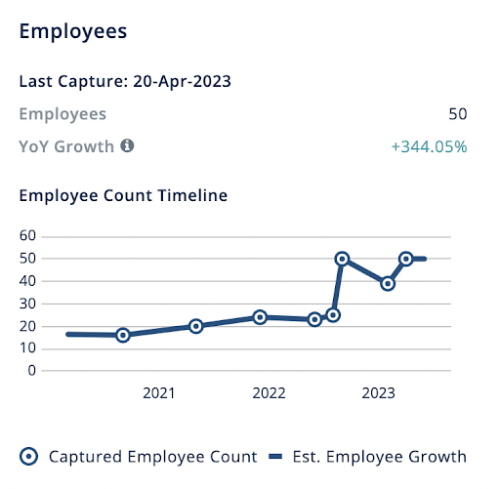 The company highlights section also will provide you with an in-depth company, their industry and vertical market(s) descriptions. This information may provide new insights into how the company thinks of their main activities as well as what spaces they currently act in and/or are moving into (this is a great way to develop interview questions). This section is also a great place to see what language/terminology to use to further your research into the industry and/or search for other similar companies acting in similar spaces.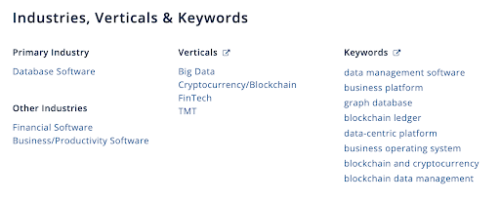 In the company's highlights, you can also read about the company's most recent financing status and their opportunity score. This is yet another way of determining whether the company is growing, how investors view the company, and the financial health of the company. If you're not a numbers or finance person, no worries! You can take a look at this information]in this section and compare to the company's competitors to help you gain a better understanding of how this company compares to others.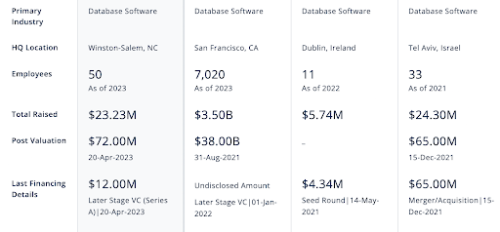 Pitchbook provides additional data, that they call signals, that can help you gauge a company's performance aside from finances. This includes metrics such as Twitter and other social media growth and more. You can examine these signals right from the company's highlights.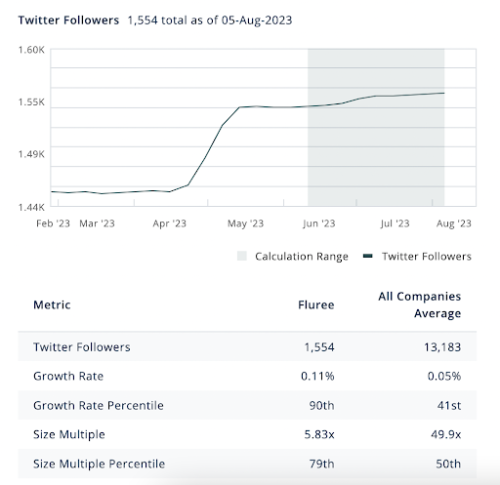 Another important section within the company highlights is contact information for their core team. This could help you connect on LinkedIn, reach out for an informational interview, etc.

Believe it or not, this is just SOME of what you can learn about a company using Pitchbook! If you want to learn more, don't hesitate to reach out to a librarian.