Welcome!
We extend a hearty welcome to both returning students, and our first-year students as well! Returning students will see many changes have been implemented over the summer that we hope will serve you well this academic year and for years to come.
Coffee Shop is now Smith's Cafe
The coffee shop in ZSR has been refreshed and rebranded to Smith's Cafe! The new cafe will provide a variety of coffee, tea, and other beverages as well as a revolving variety of treats from local and renowned bakeries. Students may use Old Gold swipes to select from a list of predetermined offerings such as a coffee and a pastry. If students have add-on Deacon Dollars or Food Dollars those can also be used there.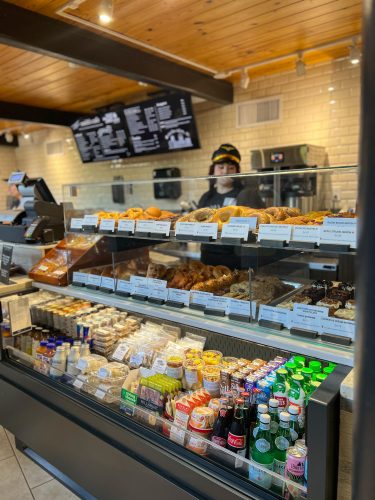 Smith's Cafe is named for Z. Smith Reynolds, (the one and the same that the library is named for) the youngest son of RJ and Katharine Reynolds, and as he was an avid aviator, the walls are adorned with an aviator theme. Information about his bi-plane and trips are on panels on the walls. Learn about his exploits as you await your coffee and confections!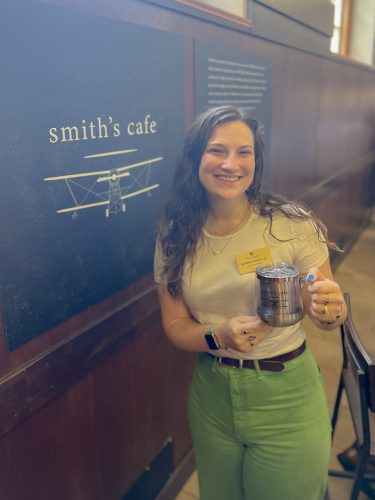 Public Services Desk
The Public Services Desk located on the library's main level has recently undergone a significant transformation. The previous large, unwieldy desk has been replaced with a more streamlined and inviting design. This updated desk aims to facilitate smoother and more engaging interactions. This revitalized Public Services Desk not only enhances the functionality of our library but also promotes a welcoming and accessible environment for all library patrons.
At this reimagined service point, you can continue to enjoy a wide range of services, including checking out books, borrowing equipment, obtaining keys for study spaces, and much more. Additionally, you can utilize this resource to seek information on various topics, discover more about the library's extensive services, retrieve your reserved books, (including many textbooks), request directions, or simply drop by to say hello!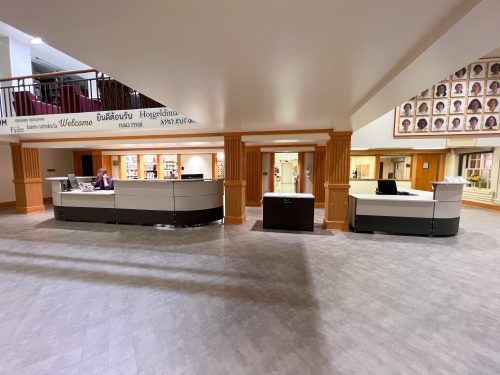 Central Elevator
While it might not immediately catch your eye, there's a crucial update that has quietly taken place in our library. We're talking about the elevator located at the front of the building. Although it retains its familiar appearance, we've recently undertaken a comprehensive replacement of its internal mechanics.
This behind-the-scenes enhancement ensures a seamless and worry-free experience when you use the elevator. Even though it may look unchanged, rest assured that it now operates with modernized and upgraded components, guaranteeing reliable performance for all library visitors.
Events
Watch our events calendar for the return of old favorites like Humans vs. Zombies, game nights, and more! Wake the Library, our end-of-semester ZSR Library support is also just around the corner!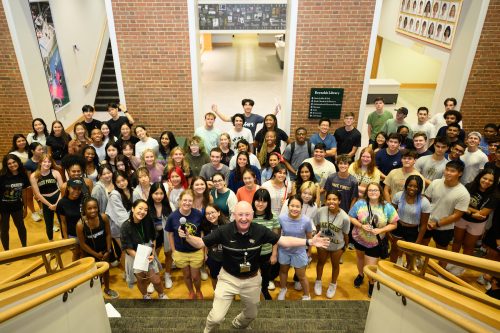 Welcome and welcome back, Deacs! Be sure to follow our blog for frequent updates and check out our Linktree for valuable resources and updates throughout the year! We are here to support you every step of the way. Wishing you the best of luck in the upcoming Fall, 2023 semester!