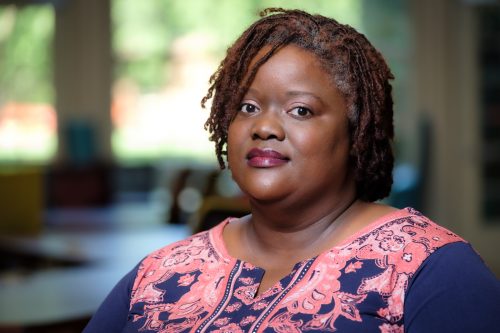 Name

Denice Lewis

Position

Research & Instruction Librarian - Engineering & Science

Email

Phone

Team

Specialty

Engineering

Liaison

Engineering / Physics
Denice started at the Z. Smith Reynolds Library in March 2019. She received her BS and MS in Electrical Engineering from Georgia Institute of Technology (Georgia Tech) and will graduate with her MLIS from Indiana University Purdue University Indianapolis (IUPUI) in May 2019. In between Electrical Engineering and Library Science, Denice picked up an Associates in Culinary Arts from Le Cordon Bleu Scottsdale. She is a member of the American Library Association (ALA), the North Carolina Library Association (NCLA), and the American Society for Engineering Education (ASEE).
Book a Research Session