This article has been reproduced in a new format and may be missing content or contain faulty links. Contact zsrweb@wfu.edu to report an issue.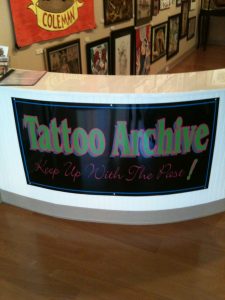 Last evening, Vicki, Craig, and I joined other local archivists at theTattoo Archive on Fourth Street downtown. The event was sponsored by theSociety of North Carolina Archivists and coordinated by Dianne Johnson from Carpenter Library.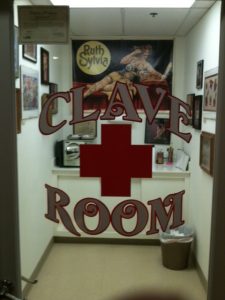 I have seen this storefront many times, but have never taken the time to go inside. I must say, I was very impressed with the space, the collection, the owner/archivist C.W. Eldridge, and his wife, the Book Mistress collection of books.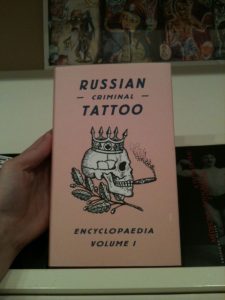 The space is beautiful and the materials are arranged on the walls like an art gallery. I highly recommend stepping inside and taking a look at the collection of pictures, flash (that is what the hand drawn tattoos mounted on the wall are called), artifacts, books, and other materials. You can also get a tattoo from Mr. Eldridge. He knows his stuff!