Deep Into that Darkness Peering: Gothic Literature from the ZSR Rare Books Collection
Special Collections & Archives Exhibit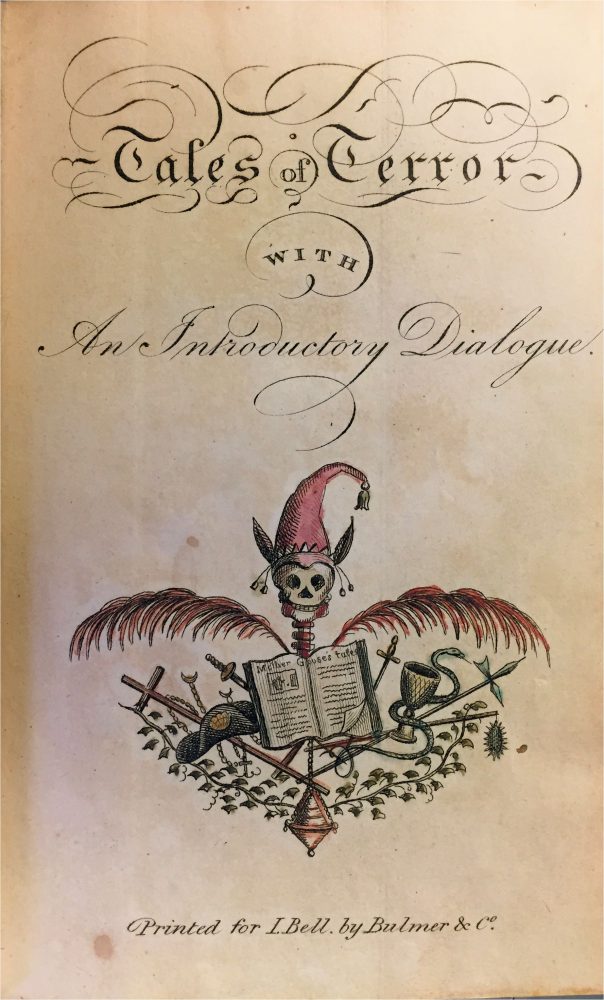 October 17, 2016 – March 2, 2017
Z. Smith Reynolds Library Special Collections & Archives Reading Room (625)
Curated by Megan Mulder
Gothic Novel–the term conjures up images of haunted castles, family curses, vampires, ghosts, and damsels in distress. From the mid-18th through the 19th century gothic literature had many variations and was widely parodied and disparaged, but it never lost its hold on the public imagination. And it spawned an array of popular 20th century genres, from science fiction, mysteries, and horror to sparkly vampire romances.
Deep into that Darkness Peering: Gothic Literature from the ZSR Rare Books Collection traces the history of this enduringly popular literary form from its beginnings through the end of the 19th century. First editions of The Castle of Otranto, Mysteries of Udolpho, Frankenstein, Wieland, The Raven and Other Poems, Dracula, and many other classics of gothic lit are on view in the Special Collections & Archives Reading Room (ZSR 625).
The exhibit will run through March 2, 2017. Open hours are 9:00 a.m. – 5:00 p.m., Monday – Friday, and evening or weekend hours by appointment. We welcome classes and group visits; please contact archives@wfu.edu for more information.