Testaments of War: World War I in Literature, Art, and Memoir
Special Collections & Archives Exhibit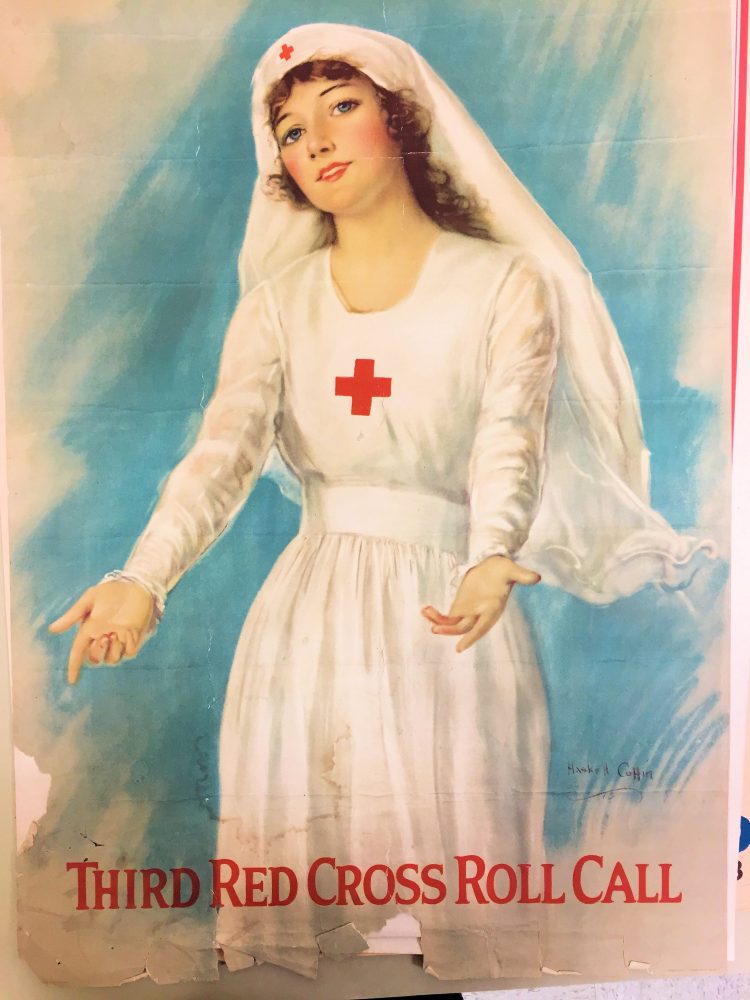 September 1, 2017 – May 21, 2018
ZSR Library, Special Collections & Archives Research Room (625)
2017 marks the 100th anniversary of the United States' declaration of war on Germany, which sent thousands of Americans to the front lines in France. The American soldiers, nurses, doctors, volunteers, and others who experienced the Great War came home profoundly changed, and this exhibit traces the effects of the war experience on the art and literature of the 1920s and 30s.
Testament of War includes books, posters, artifacts, and manuscripts from ZSR Library's Special Collections & Archives.
The exhibit is on view in the Special Collections & Archives reading room (ZSR 625) and is open to the public 9:00 a.m. – 5:00 p.m., Mondays – Fridays throughout the fall semester.
Evening and weekend hours are available by appointment. Class visits and guided tours are also available. Please contact archives@wfu.edu or call 336-758-6175 for more information.