Worth a Thousand Words: Ken Bennett's Photographs of ZSR
Special Collections & Archives Exhibit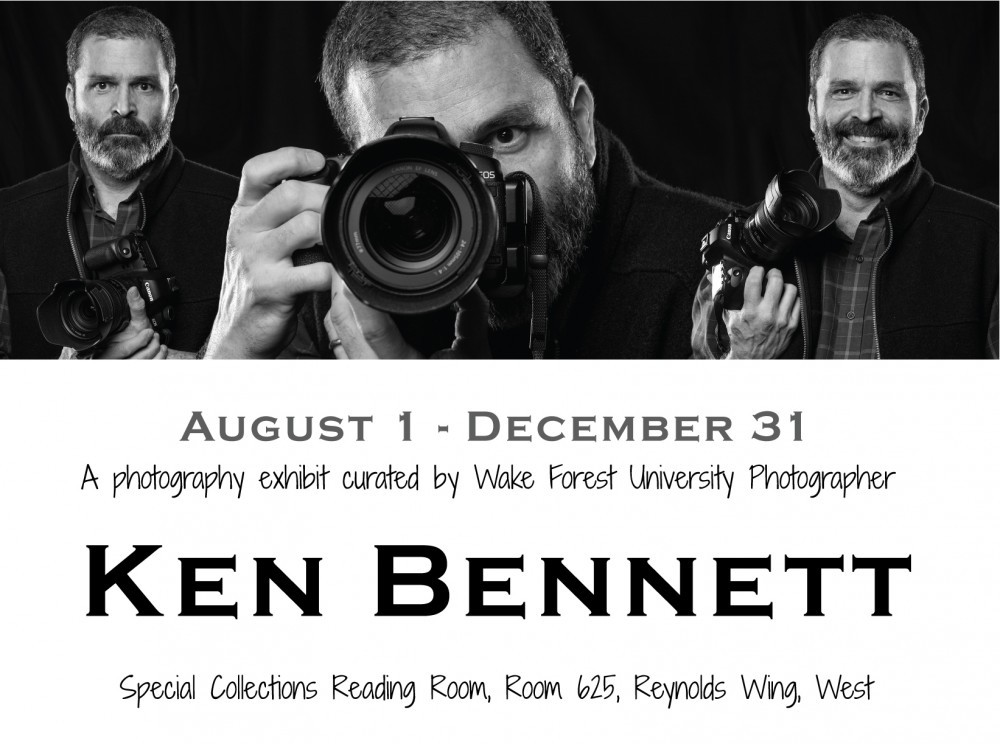 August 1, 2014 – December 31, 2014
Special Collections & Archives Research Room (ZSR 625)
Special Collections & Archives is honored to host a selection of photography from University Photographer Ken Bennett. The exhibit will be up in the Special Collections & Archives Research Room (ZSR 625) through December 31st.
Artist's Statement:
The photographs in this exhibit all have a common theme: they include the Z. Smith Reynolds library in some way, either as the subject, the location, or the background. On one level, I make these photographs simply as part of my job as the university staff photographer. But it goes beyond that on a personal level: the ZSR library inspires me in the way that few other places do. Rising above the campus, the cupola is a recognizable symbol of Wake Forest, visible from many locations in Winston-Salem, and it makes an excellent subject as well as a background for portraits. The interior spaces of the library, bustling with student activity, are a wonderful place to find those small, intimate moments that make candid people photography so compelling. The ZSR library is a primary center of academic and student life on campus, and as such is the first place I go looking for new photographs, or when I want inspiration. I'm now in my eighteenth year of documenting life at Wake Forest, which provides a unique long-term perspective and the opportunity to go back to the same places many times for new photographs. One of my first successful images here was of the cupola at dusk, shot in 1997, and over the years I have been fortunate to explore changes in the library itself, as well as the students and other members of the community who inhabit it.
Please drop in Monday–Friday, 9–5 to take a look at this stunning exhibit. Please read more about the two events planned for the exhibit.