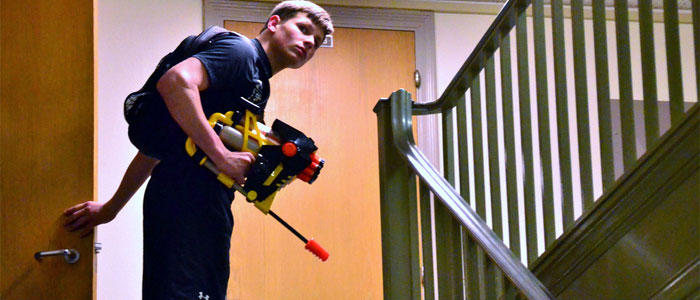 Humans vs. Zombies
Friday, February 7, 2014, 7:00PM – 9:00PM
ZSR Library
Join us for a game of Humans vs. Zombies in the ZSR Library! We will use Nerf Dart Blasters to ward off the Zombies in ZSR! (Bring your Nerf Dart Blasters if you have them, ZSR will have a few blasters you can borrow!) This event is co-sponsored by the Z. Smith Reynolds Library and the WFU Student Activities Fund.
For more information, see the event details on Facebook. Also, check out the action from Fall 2013.
If you have any questions, please contact us at 336-758-5475.