About the Camp
Funded by the Z. Smith Reynolds Library,
The original inspiration for Writers Camp @ ZSR came after a group of ZSR librarians heard Jane McGonigal present "Find the Future: The Game" during the American Library Association's 2014 Annual Conference. The ZSR Library wanted to provide an opportunity to engage students interested in writing outside of the classroom and to offer these students the opportunity to become published authors. ZSR has hosted three of these events, allowing 20-30 students who apply and are accepted to become published authors!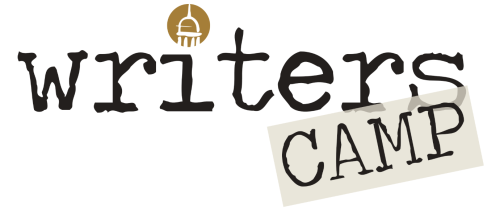 After a hiatus during Covid, Writers' Camp is coming back as the capstone event of the newly created Sam Gladding Writing Experience, a week that honors the memory of Dr. Samuel T. Gladding and his contributions to publishing and support of students. Applications to participate will go live in late October, and students will be notified the week of Thanksgiving, with the event occurring on the evening of Friday, February 2nd from 4-9 p.m. in the ZSR Library. Participants will attend a keynote address, find a place to write in ZSR, and write until 9 p.m. (with a break for dinner!) Students will then have the opportunity to continue writing on their own for the next two weeks. Once the writing portion ends, we will copy edit, catalog, and publish the volume in print and ebook formats, providing each student with a print copy and keeping a copy in ZSR's Special Collections and Archives (and another copy for check-out in the ZSR stacks!)
The application link goes live on Monday, October 23, and applications close on Monday, November 13, at 11:59 p.m.
If you want to know more about some of our previous Writers' Camps, you can read recaps of the events on our blog and the OG&B!
Writers Camp @ ZSR Committee 2023-24
Daisha Bunn – Communications and Events Coordinator
Carolyn McCallum – Cataloging Librarian
Meghan Webb – Instruction and Outreach Librarian
Hu Womack – Instruction and Outreach Librarian
Tanya Zanish-Belcher – Director of Special Collections & University Archivist