Future of Higher Education Symposium
The Big Disruption: The Coming Transformation of Higher Education. This university-wide event was a panel discussion that included Provost Rogan Kersh, Vice President Andy Chan, and Mike Riley, a Wake Forest alum who is currently the editor of The Chronicle of Higher Education. Dean Lynn Sutton served as moderator of the panel. Over 200 people attended the event and listened to discussion on topics such as MOOCs, the value of a liberal arts degree, tenure, unsustainable costs, changing demographics, admissions, and the failure of the model.
The Big Disruption: The Coming Transformation of Higher Education
Thursday, March 20, 2014, 3-5PM
Pugh Auditorium, Benson University Center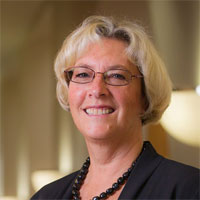 Lynn Sutton, Dean of the Z. Smith Reynolds Library, will preside over a panel discussion on the future of higher education. Under Dr. Sutton's leadership, the ZSR Library has focused on outreach to students and faculty and has become the unquestioned intellectual center of campus. Known for its innovative and creative approach, ZSR was the winner of the 2011 ACRL Excellence in Academic Libraries Award.
Panelists include:
Rogan Kersh, Provost of WFU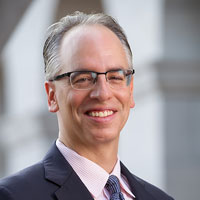 Rogan Kersh received his B.A. from Wake Forest in 1986 and returned as provost and professor of political science in July 2012. In this role, he oversees the academic mission and programs on the Reynolda Campus at WFU. He works closely with President Hatch, the deans, and faculty and administrative colleagues to support and enhance research, teaching, and graduate and undergraduate programs of the College of Arts and Sciences as well as the Schools of Business, Divinity, and Law. He also coordinates academic programming with the administration of the School of Medicine. Prior to arriving at WFU, Kersh was associate dean of NYU's Wagner School of Public Service, where he was professor of public policy.
Kersh has published three books on American political history and on health policy; his By the People: Debating American Government (with James Morone) was published in 2013 by Oxford University Press. He has published over 50 academic articles and does frequent media commentary on U.S. politics. He has been a Mellon Fellow in the Humanities, a Luce Scholar, a Robert Wood Johnson Fellow, and is an elected Fellow of the National Academy of Public Administration. In 15 years' teaching at Yale, Syracuse, and NYU, he won four university-wide teaching awards. Kersh received his Ph.D. in political science from Yale in 1996 and has professional experience in the U.S. Congress, the British Parliament, and at think tanks in Tokyo and Washington, DC.
Andy Chan, VP of Personal and Career Development, WFU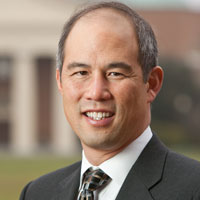 As the first career development professional to receive a vice president position in higher education, Chan is leading the transformation of traditional career services to a completely new paradigm. He leads the Office of Personal and Career Development (OPCD) which includes Personal and Career Development, Mentoring Resource Center, Professional Development for Arts and Sciences, Leadership Development, Family Business Center and Center for Innovation, Creativity, and Entrepreneurship. Chan serves as a senior staff member for Provost Rogan Kersh and also on President Nathan O. Hatch's Cabinet.
Chan has transformed the former office of career services into a nationally regarded leader in college career development by expanding the office's capabilities and breadth with a team of 30, designing a state-of-the-art career office, and adding many new resources and programs for all students (from first-years to seniors, and for all majors). The OPCD also teaches and equips students with competencies for life and career success as they enter a world that is global, competitive, and ever-changing. The OPCD has been featured in the Wall Street Journal, USA Today, Inside Higher Ed, and The Chronicle of Higher Education. Chan is passionate about students and Wake Forest – and also helping parents successfully coach their college student. He can especially empathize with the challenges parents face, as his oldest son is a college junior.
Michael Riley, Editor of The Chronicle of Higher Education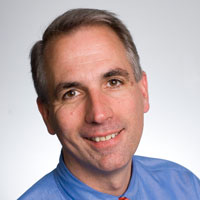 Michael Riley is CEO and editor-in-chief of The Chronicle of Higher Education and The Chronicle of Philanthropy in Washington, D.C. Before joining The Chronicle this year, Riley was the editorial director of Bloomberg Government, helping to launch the startup and build its editorial operations. Riley had been editor and senior vice president of Congressional Quarterly, overseeing its journalistic enterprises, including its online operation, CQ.com, and its print publications, CQ Today and CQ Weekly.
Before joining CQ, Riley served as editor of The Roanoke (Va.) Times, a newspaper that gained national recognition for its innovative approach to online journalism. He began his journalism career in 1981 as a newspaper reporter at The Dispatch in Lexington, N.C., and then spent a decade as a senior correspondent and bureau chief for TIME magazine. While at the magazine, Riley covered national politics and several presidential campaigns.