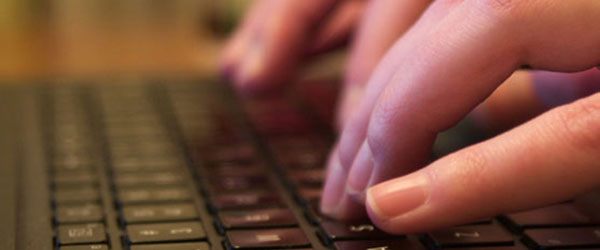 Updated July 8, 2010 – see below.
Blogging. For many, the term evokes thoughts of cringe-worthy diary-esque posts by angry teenagers, or bland breakfast tweets by bored acquaintances. But in many fields, including the sciences, law and librarianship, blogging has become vital to the advancement of scholarship. Blogs provide outlets for scholarly exchanges and expression of ideas that might otherwise be lost among the cacophony of hallway conversations and hastily-jotted margin notes. Blogs expand the conversation beyond a handful of colleagues gathered in the same physical space to an online intersection of scholars, students and interested individuals who are able to share insights in a more real-time manner than traditional exchanges via letters and rebuttal articles in journals. Blogging advances an idea or argument, and that is the ultimate goal of scholarship.
Blogging has changed dramatically, both since its genesis in the late 1990s and again within the last five years. In 2005, the Chronicle of Higher Education published a pseudonymous article titled, Bloggers Need Not Apply, which was soon followed by Attack of the Career-Killing Blogs by Robert S. Boynton on Slate. Although Boynton was critical of the claim that blogging automatically had an adverse effect on career success, Mark Sample best summed up the objection to blogging within the academy when he stated that "…the real problem with academics who blog is that they leave evidence that they're not at that precise moment engaged in research or teaching. A blog is an index to one's daily 'unproductive' activity" (Sample Reality blog).
In the five years since "career killing blogs" first "attacked," blogs and specifically scholarly blogging have matured. Publishers, such as Nature Publishing Group, and higher education media outlets, including the Chronicle, have blogs, speaking to the importance of blogging within research fields and higher education generally. The the rise of vetted blogging communities and the evolution of publications via blogs/blogging platforms point to the rising value of blogs as an outlet for scholarship. Noted examples of these communities and publications include:
Despite such projects, written scholarly output in many fields is still expected to appear in a journal or monograph, vetted by pre-publication blind peer review. To engage in written discourse that does not have the peer review stamp of approval prior to distribution seems folly to many. Even fields with a healthy culture of sharing articles pre-peer review via repositories such as arXiv or SSRN eventually feed that scholarship into traditional publication structures.
Admittedly, the lack of editorial oversight and traditional peer review are strikes against blogging as scholarship. But to automatically dismiss blogs from the realm of scholarship, even while desiring universal electronic access to information (ahem, that's scholarship folks!), is to fail to "stop trying to pound the square peg of digital scholarship into the round hole of analog scholarship" (Mills Kelly, Making Digital Scholarship Count (2), edwired). As Kathleen Fitzpatrick, author of Planned Obsolescence, notes, the criteria used during a scholar's tenure and promotion review usually tries to assess impact on the field through the tally of peer-reviewed publications. But, she argues, "why should the two-to-three readers selected by a journal/press, plus that entity's editor/editorial board, be the arbiter of the authority of scholarly work–particularly in the digital, when we have so many more complex means of assessing the effect of/response to scholarly work via network analysis?"
If scholars are to be truly evaluated on their impact to the field, a blog that fosters healthy debate and discussion, and ideally advances ideas or problems within the field, is a strong indicator of immediate impact. Blogging busts through access barriers that are currently limiting scholarly advancement by tying scholarship that "counts" to a centuries-old system that often fails to connect and engage scholars expediently. Through commenting and response posts, blogging has even evolved its own peer review system, albeit post-publication. Do you believe it is time for blogging to be validated by the academy as a means of scholarly discourse?
UPDATE: This week, an event has taken place that might have undermined my argument that blogging is scholarship, but I believe it actually underscores it. ScienceBlogs (SB) has come under scrutiny for a move that angered many of its bloggers and brought its credibility into question. Because this event did not pass by unnoticed, but sparked intense debate across the SB blogosphere and beyond, it confirms that blogging is actively monitored and reviewed by an engaged peer community that takes threats to credibility and autonomy very seriously. Read more from the Columbia Journalism Review, the Knight Science Journalism Tracker at MIT, The Guardian's Science Blog, and Carl Zimmer at The Loom.