"In 2003 students held the first annual Hit the Bricks relay race, raising $3,000. In its thirteen year history, participants have run 254,032 laps and raised $329,843. Over $3 million total has been raised for the fund since 1980."
ZSR has been fielding a team for many years, and enjoys participating in this fun and charitable annual event. Some favorite moments are the costume lap and the silent lap at the very end of the event. During this lap, participants are silent as luminaries are lit. It is a powerful and important time of remembrance for the Wake Forest Community.
Piccolo Residence Hall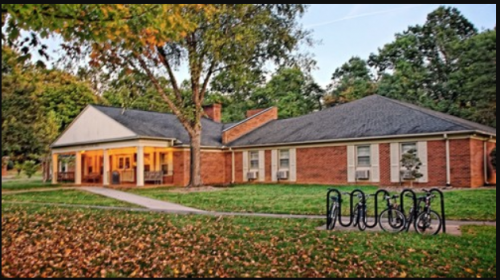 "Piccolo Residence Hall is named in honor of Wake Forest athlete Brian Piccolo (football '64). Piccolo Hall was originally built in 1982 for the housing of athletes; it now houses a diversity of upper-class students. This 62 co-ed student residence hall is located behind the campus stadium. Recreational facilities include basketball and volleyball courts."
Brian Piccolo and Arnold Palmer are important athletic figures here at Wake Forest, so it make sense that they both have residence halls named in their honors.
As we take the day as a campus to honor Brian Piccolo, his legacy, and our commitment to cancer research, we can also take a bit of time to consider how he impacts our daily life here on the campus of Wake Forest University.